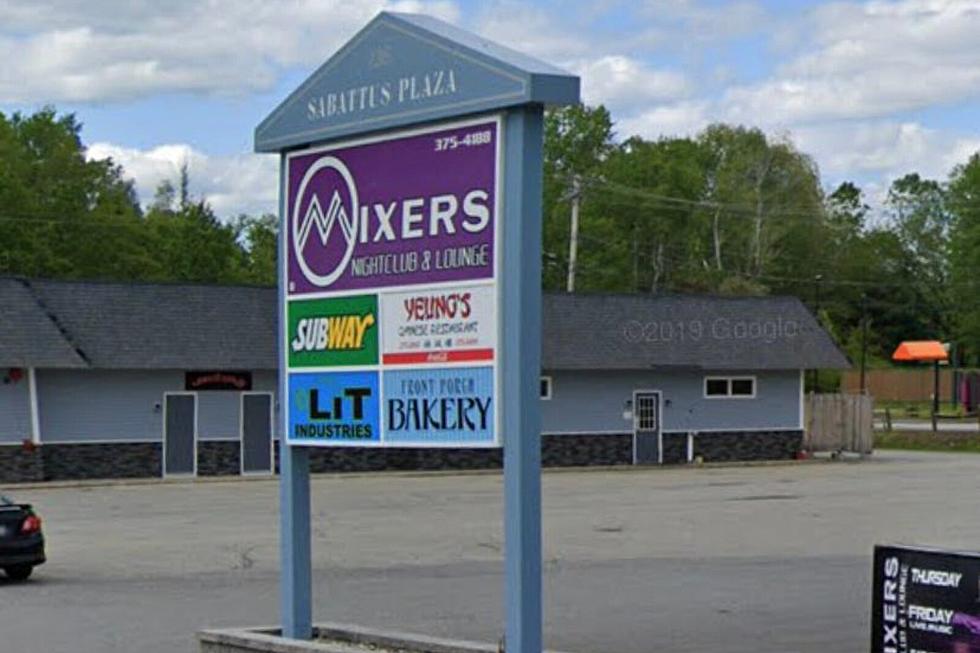 Change in Ownership: Sabattus Maine's Popular Nightclub Announces New Leadership
Google Maps
A while back there were rumblings that Mixers Nightclub & Lounge was going to have new ownership. But, it was officially announced yesterday on Facebook by current owners, Bob and Christina Barcelou who stated that it's no secret that they were searching to sell this entertaining insitution.
"We have had a blast mixing it up every weekend with all our amazing customers. However, we are ready for something new and more time with our family. We are in the process of finalizing the sale by the end of the month. We should be introducing the new owners. Stay tuned for all the details."
Mixers Nightclub has been a longstanding hub for entertainment and concerts in Sabattus, Maine. The new owner intends to maintain the entertaining reputation while also introducing DJs, as mentioned in their recent Facebook post.
Robert Minto reposted Mixer's announcement on his Facebook page, revealing that he is taking on the role of the new owner. As of now, Mixers has not disclosed the identity of the owner on their page.
"A lot of people have been asking what I have been up to. Well, this is it. A very good friend and I have collaborated to finalize the purchase of Mixers Nightclub & Lounge.  For all the people here in Maine that have been asking, I wanted to clear up a couple of false rumors about the ownership change."
Robert did mention some changes that will take place like remodeling the bar, new lighting, and constructing a space for a DJ over time.
He went onto say,
"We will be having top DJs from all over the northeast. A lot of talented DJs from Mohegan Sun and Foxwoods, and also your local favorites."
Robert's goal is to maintain Mixers fun and give patrons an experience that will give you such a good time, you'll keep coming back.
More details were said to come in the near future.
15 Places Mainers Say Are The Best Cocktail Bars in Portland, Maine
12 Restaurants & Bars in Maine with Something Fun to Do While You Eat & Drink
I personally love a place that offers not only good food and drinks but something to do while I enjoy those things, especially when I'm with a group of friends. Here are a few places in Maine that offer activities while you sip and dine: