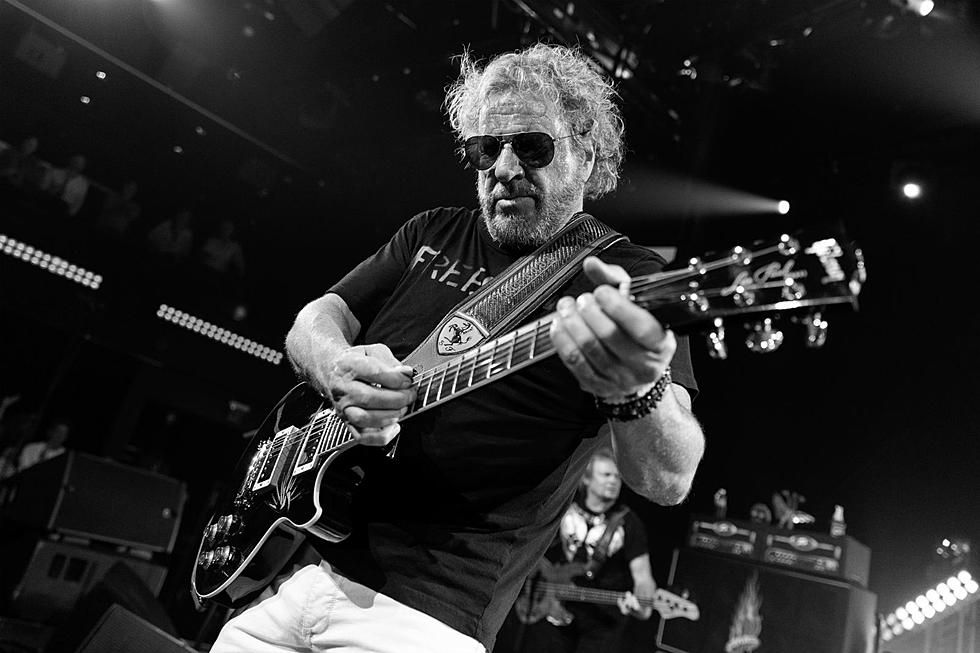 Sammy Hagar Has The Number One Album In Portland Maine
Rick Polk/Getty Images
Man, do we love to see this! Our old friend the Red Rocker, Sammy Hagar released his new album Space Between with his band The Circle on May 10. It landed at number one on the Billboard Chart for CD sales in Portland, Maine today.
Yessuh, Blimpsters still love 'em some Sammy!  Space Between also went to number four on the Billboard chart for all US sales.
This is his first studio album with The Circle. In addition to Sammy, the group features Van Halen alum Michael Anthony on bass and one-of-a-kind high harmonies, son of Led Zeppelin's John Bonham, Jason on the drums and guitar pyrotechnics from longtime lead axeman, Vic Johnson.
They released a live compilation in 2015 featuring showcasing Sammy's legacy from Montrose to solo works to the Van Halen years. It also highlights Jason's family musical history with five Led Zeppelin classics.
Space Between delivers just what hardcore Sammy Hagar fans want. Blues-based hard rock with the all the extraordinary influences from their live show enhancing a great set of new songs, all with Sammy's incredible lyrical connection to the listener's common feelings. It's a socially conscious album with themes that encourage a world where  people are above profit.
Sammy Hagar has always had a knack for keeping his music honest and real. At 71, he's done it again with his some of his strongest work yet. Often new music by classic artists is either missed altogether or listened a couple times and forgotten about. Space Between is not that.
Here's a great new music video for the song Can't Hang from Space Between. Sammy eloquently explains the premise of this story of temptation before it starts.