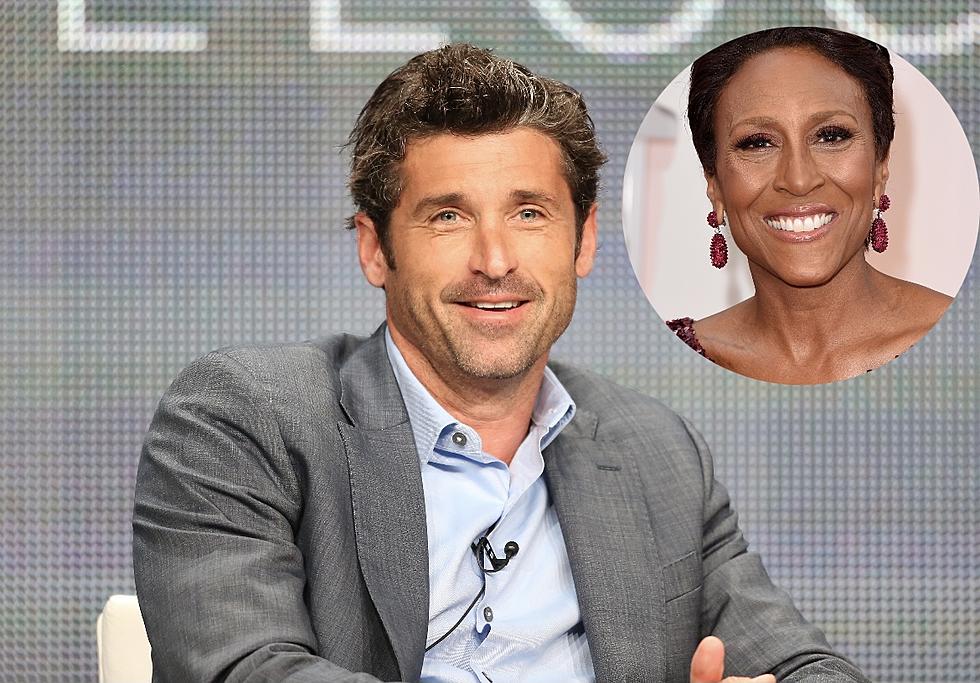 See Maine Native Patrick Dempsey & 'Good Morning America' Anchor Robin Roberts in Conversation in New Hampshire
Photo Credits: Getty Images
Maine Native Patrick Dempsey and Good Morning America anchor Robin Roberts will appear together in conversation The Music Hall in Downtown Portsmouth on Sunday, June 25. The topic of their discussion: finding your purpose in life.
According to the event's listing on the Music Hall website, the pair's conversation will cover "dreams, courage, loss, resilience, and finding your flow." 75% of all ticket prices will be a tax-deductible donation to the Dempsey Center, which the actor founded and which offers comfort, connection, community, and choice to people impacted by cancer at no cost.
Born in Lewiston, Dempsey has a deep connection to the cause, per the Center's website:
"After watching his mother's journey with ovarian cancer, actor and Maine native Patrick Dempsey wanted to make a space where those impacted by cancer could find relief, comfort, and resources. The Dempsey Center opened its doors in 2008 and today provides care and support to hundreds of individuals and their families."
Roberts also has a personal connection, as she is a cancer survivor after battling breast cancer in 2007 and 2008. In 2012, she was diagnosed with the bone marrow disease MDS and took a leave from Good Morning America to undergo a successful bone marrow transplant.
Dempsey played Dr. Derek Shepherd – a.k.a. "McDreamy" on the long-running ABC drama Grey's Anatomy from 2005 to 2015. In addition, he has starred in the films Enchanted and Valentine's Day, and is often spotted back in New England.
Tickets are on sale at the Music Hall website, with the conversation scheduled to begin at 5 p.m.
You Could Run Into These 11 A-List Celebrities in Maine This Week
They're here for the annual Drive Fore Kids and have New England ties.
Complete List of Celebrities Playing in The Maine "Drive Fore Kids" Golf Tournament
Here is a closer look at the celebrities who will be teeing it up at Falmouth Country Club June 21-24 for the "
Drive Fore Kids
" Charitable Tournament.