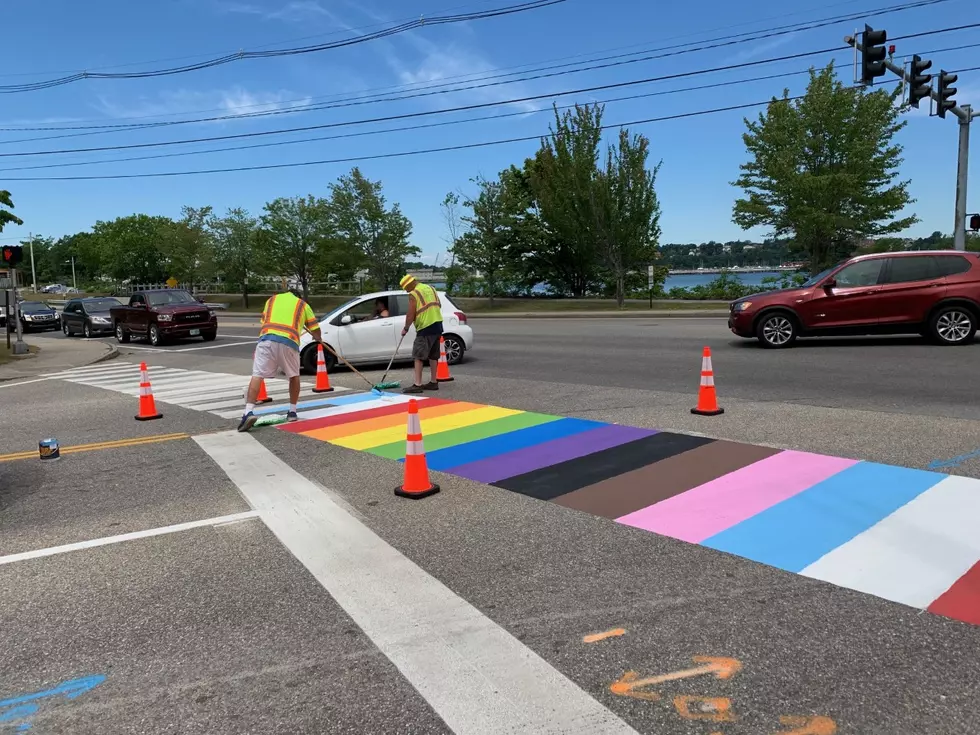 South Portland Shows It's Pride With Rainbow Crosswalks
WBLM.com
I was on my way home yesterday when I came upon this sight. Workers for the City of South Portland were painting a gorgeous, bright rainbow crosswalk right by the Police Station.
I pulled into the So Po Po-Po parking lot and walked over to take a picture as the workers painted in the heat. I asked why they were painting it, and as I suspected it was to show support for the LGBTQ+ community during Pride Month. As a longtime ally I was so proud of my city and the crosswalk is also really beautiful. The guys told me that there was another one in Mill Creek and one by the South Portland High School. I was especially happy to hear that students in South Portland would see the symbol of welcome and inclusivity.
It was a reminder for me to do something for Pride Month with my kids. Maybe we'll make window signs or chalk rainbows in our driveway, maybe we'll order a book and read it together or watch an appropriate movie about it.
The truth is though, that my kids are much more educated about differences of every kind than I was when I was their ages. They correct me when I make gender assumptions; it's humbling when I consider myself to be so open minded and realize that I still have growing to do. We'll keep learning together, and I know they will be touched and happy to see the rainbow crosswalks in their hometown. It's exactly the kind of community that I want to raise them in; sunshine and rainbows after the rain.