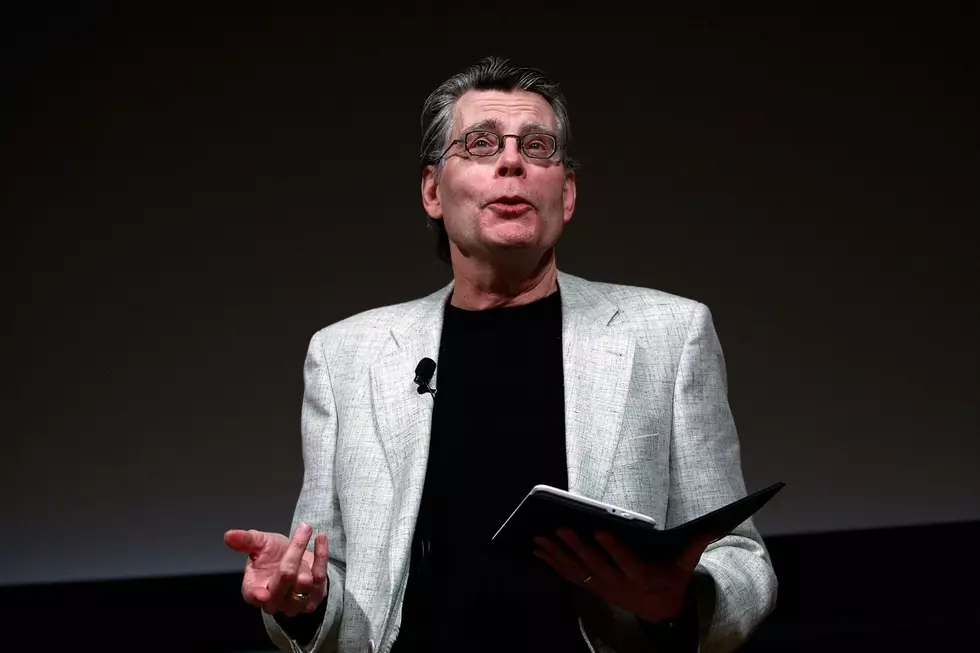 Stephen King Announced He Wrote a Sequel to This Novel
Mario Tama/Getty Images
Maine author, Stephen King, is known for his horror stories and for revisiting those same iconic stories. Throughout his career, Stephen King has written direct sequels to just about all of his stories from The Shining to The Outsider. King has also set many of his stories in the same universe, many revolving around fictional towns in Maine (Castle Rock and Derry).
According to Syfy, last week Stephen King revealed that a surprising sequel is on the way during an interview on The Losers' Club podcast. Remember the iconic and somewhat horrifying story about a mother and son terrorized by a rabid saint bernard? Yes, I am talking about Stephen King's 1981 novel, Cujo.
Syfy writes that during the interview on The Losers' Club, that King offered a brief reference to his new story before revealing that it is actually a sequel to Cujo. During the interview, Stephen King said, "I just wrote a long story called Rattlesnakes and it involves, at one part, twins who are only four years old… falling into a rattlesnake pit. And the snakes get 'em. It's a terrible scene.[...] This novella that I've just written, Rattlesnakes… is actually a sequel to Cujo."
In case you need a little reminder, here is a movie clip from "Cujo."
Unfortunately, what Stephen King shared during the interview is the only information that is known about Rattlesnakes, at least for now. Honestly, there are many ways in which his new novel could go since we do not know exactly how it will connect with Cujo. Cujo left readers with a few loose ends that may be explored in King's new novel. Who knows, we may even see some of the same characters.
25 Actual Locations of Stephen King's Maine
Get to know the actual places in Maine that were apart of the famous author's upbringing and inspiration. From childhood homes to where he met his life partner, Tabitha, we take a tour of Maine using actual locations of the author's past.
10 Authors from New England for You to Try
So many amazing authors have written in or are from New England. Here is a list of authors you may or may not have known about from New England.