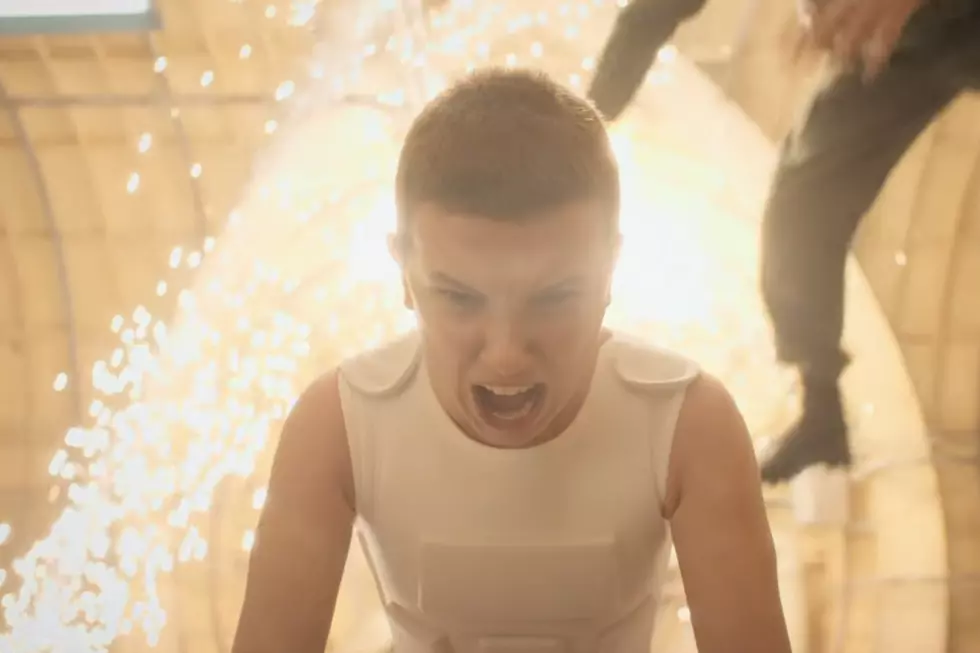 Journey's 'Separate Ways' Soundtracks Epic 'Stranger Things' Season 4 Trailer
YouTube
Netflix has released the trailer for Stranger Things Season 4, teasing another massive helping of supernatural action and drama to the tune of Journey's "Separate Ways (Worlds Apart)."
You can watch the trailer below.
The third season of the sci-fi smash, which last aired in 2019, ended with the Hawkins, Ind., protagonists battling the Mind Flayer at the recently opened Starcourt Mall. The heroes emerged victoriously, but the battle cost Eleven (Millie Bobby Brown) her powers. Eleven and the Byers family moved out of Hawkins to stay safe, mourning the absence of police chief Jim Hopper (David Harbour), who was still alive and being held captive by Russians.
The Season 4 trailer shows the teenage heroes grappling with the confusing, isolating social dynamics of high school, with Eleven and Will Byers (Noah Schnapp) struggling to fit in at their new school. Meanwhile, a new threat rears its head, with Dr. Owens (Paul Reiser) issuing a grave warning to Eleven: "A war is coming. I'm afraid your friends in Hawkins are very much in the eye of the storm."
"Separate Ways (Worlds Apart)" provides a fitting soundtrack to the characters' struggles to navigate this difficult new phase of their lives without each other. With Hopper's condition still unknown and a return to the Upside Down looming, the heroes of Hawkins could quite literally be worlds apart. The Season 4 trailer also features a yet-unidentified character ripping a guitar solo amid the supernatural chaos — most likely Eddie Munson, the previously announced metalhead who runs Hawkins High's official D&D club, the Hellfire Club.
Stranger Things co-creators Matt and Ross Duffer recently announced that the show would end with its fifth season. Due to its extended runtime, Season 4 will premiere in two "volumes," the first arriving on May 27 and the second on July 1.
Journey Albums Ranked
Journey have been through their share of incarnations over the past four decades.