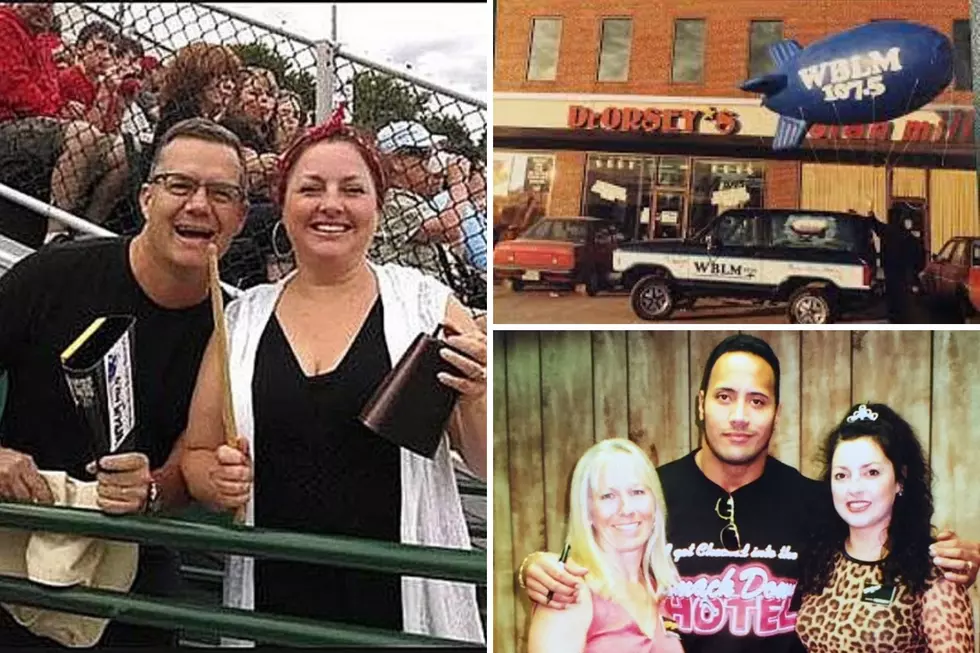 Give Us Your Favorite WBLM Rock and Roll Blimp Memory
Townsquare Media
Rock and roll.
It means more than just the music. It's an attitude. A lifestyle. It's in your DNA.
Since 1973, WBLM has been the epicenter for rock and roll in Maine. And this year, 2023, to celebrate our 50th anniversary, we want to hear YOUR stories and memories of what rock and roll means to YOU.
It could be your first album, an epic concert memory, a crazy party, a special song for someone special in your life, tunes that got you thinking of a great part of your life, or a song that got you through a rough patch. Anything goes!
We want the Stories of Blimpville.
Tell us your story and make sure that you give us your NAME, your TOWN, and how long you've been a Blimpster.
So something like  "This is Bob from Buxton. Blimpster since 1979…." Then give us your Blimpster memory.
If you're reading this on our app, you can send us audio of your memory by clicking right here.
You can also write in your memory in the form below if you like:
Once you've sent it in and told us, make sure to listen to WBLM, because we will probably put it on the radio! Thanks for doing this and being part of our 50th-anniversary celebration! ROCK ON!
Also, big thanks to our Stories of Blimpville sponsor, the great folks at Lee Auto Malls. Lee has been part of Maine even longer than we have, and they ROCK!
LOOK: Things from the year you were born that don't exist anymore
The iconic (and at times silly) toys, technologies, and electronics have been usurped since their grand entrance, either by advances in technology or breakthroughs in common sense.
See how many things on this list
trigger childhood memories—and which ones were here and gone so fast you missed them entirely.