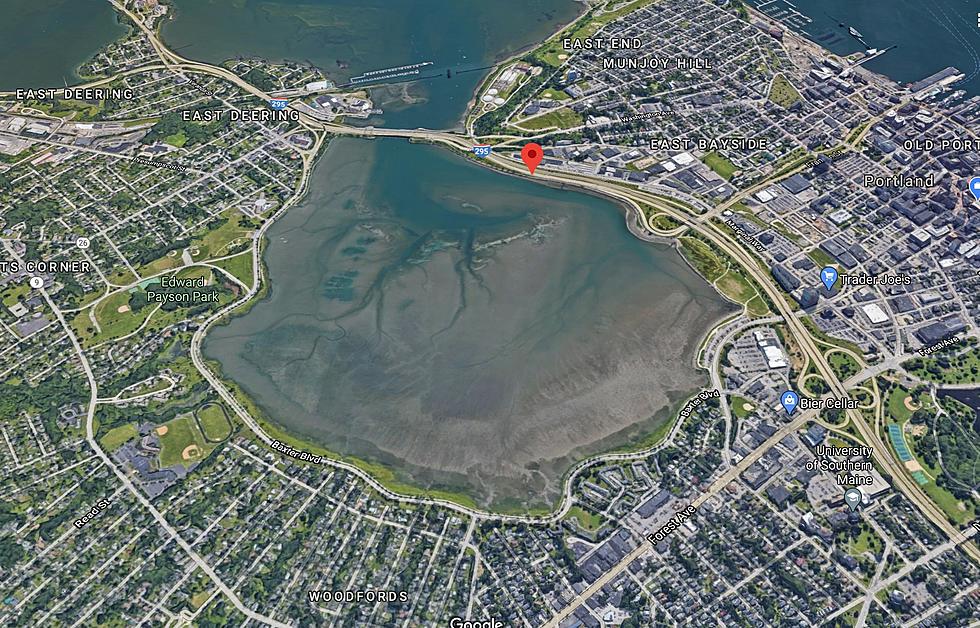 The Best Rated Hiking Trails in Portland
Google Maps
Prime hunting season is right around the corner. We, of course, have to get through mud season first. But when that time comes here are the top 5 places to hike as voted on by users of All Trails.
5. Eastern Promenade and Prom Midslope Trail Loop
This 2.6-mile hike is perfect for those looking to get outside without getting deep into the woods. This trail is also very accessible with a portion being paved allowing for wheelchair use. On this hike, you can do some bird watching, take in the ocean, or maybe catch the train pass by. When you're done you'll likely find a bunch of food trucks nearby
This 4.3-mile hike is level and easy to walk, run, or ride your bike. Evergreen Cemetary is historic, established in 1855. All Trails notes that it's the 2nd largest cemetery in Maine at 239 acres.
3. Presumscot River from Oak Nuts Park
This 4-mile hike has a little bit of everything water views, quaint bridges through the woods, and a touch of urbanness. Dogs welcome!
This 3.6-mile hike is incredibly popular in Portland so don't run to this one of solitude is important. If you enjoy a fairly easy loop with water and urban views. This trail is also largely paved making it quite accessible for wheelchairs. One commenter tip, avoid at low-tide!
1. Fore River Sanctuary White Trail
Coming in at #1 with a 4.5/5 star rating is the 3.3 mile Fore River Sanctuary White Trail. Take this trail to find the only natural waterfall in Portland
What's your favorite trail in Portland? Let us know via the app!
Maine's Snug Harbor Farm Is A Beautiful Escape
The 100 Best Places to Live on the East Coast