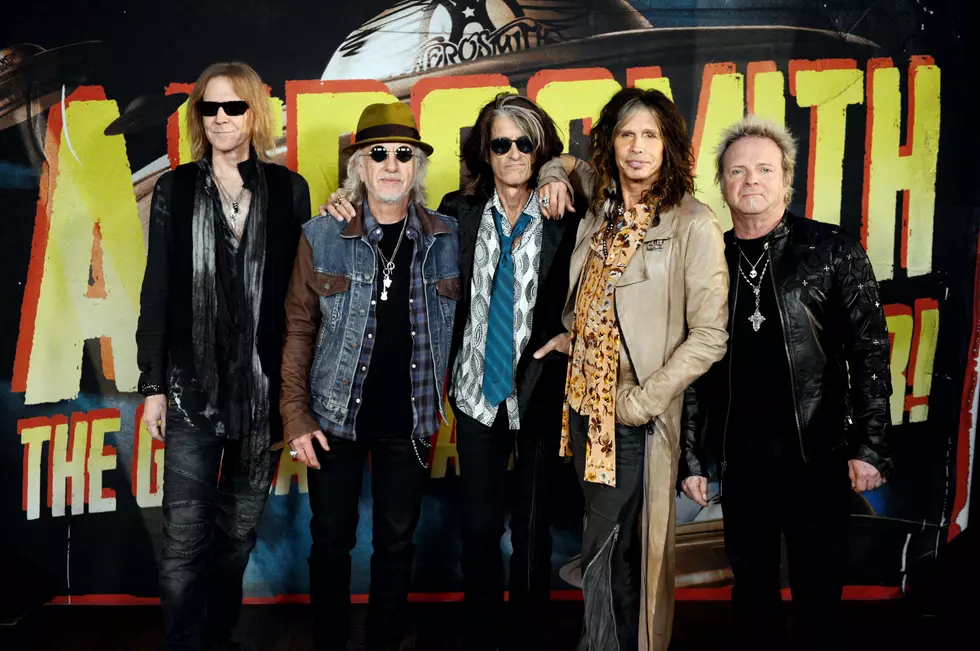 The Crazy Reason That Boston Legends Aerosmith Broke Up in the '70s
Getty Images
Unfortunately, Aerosmith has had to cancel the remainder of their 2022 shows due to Steven Tyler's health, according to WCVB.
But can you believe that there was a time when Aerosmith almost called it quits for good once?
It's hard for any New Englander to imagine a world without Aerosmith. But buried beneath the band's endless string of classic hits and the 50th anniversary celebration is a five-year period from 1979 to 1984 when Joe Perry and Steven Tyler decided to break up.
Bassist Tom Hamilton, drummer Joey Kramer remained in the band with Tyler, while Perry and guitarist Brad Whitford pursued other musical ventures.
And for a band with a legendary reputation for its hard partying, the impetus for the breakup doesn't exactly scream "rock 'n' roll."
According to music critic and historian Stephen Thomas Erlewine, pandemonium did indeed break out backstage at a concert, but not between bandmates; rather their wives. Apparently, the first shot was Perry's wife throwing a glass of milk at Hamilton's wife, which sounds less like an Aerosmith brawl and more like a Wiggles skirmish.
After departing, Perry formed his own group, The Joe Perry Project, which resumed touring during Aerosmith hiatuses in 2009 and again in 2022.
Jimmy Crespo replaced Perry while Rick Dufay filled Whitford's slot, and Steven Tyler's Aerosmith continued touring, even releasing the album "Rock in a Hard Place" in 1982.
Perhaps biased due to the band's reshuffled lineup, critics were unkind in their reviews, and the basis of the album's title proved prophetic. However, according to the band's autobiography, Perry and Whitford would attend a 1984 show at Boston's Orpheum Theater. Amends were made, and soon, the band's original lineup was in place (and remained that way as of 2022).
It took the band a while to regain its early momentum, but once they did, they gave us: "Dude (Looks Like a Lady)," "Angel," "Rag Doll," "Love in an Elevator," "Janie's Got a Gun," "What it Takes," "The Other Side," "Cryin'," "Jaded," and their first ever number one hit, 1998's "I Don't Want to Miss a Thing," all of which was nearly washed away by a glass of milk.
Here's to hoping Steven Tyler gets better soon and the band keeps on rocking out.
Aerosmith Albums Ranked
Any worst-to-best ranking of
Aerosmith
must deal with two distinct eras: their sleazy '70s work and the slicker, more successful '80s comeback. But which one was better?
Let's Tour the Massachusetts home of Aerosmith's Joe Perry