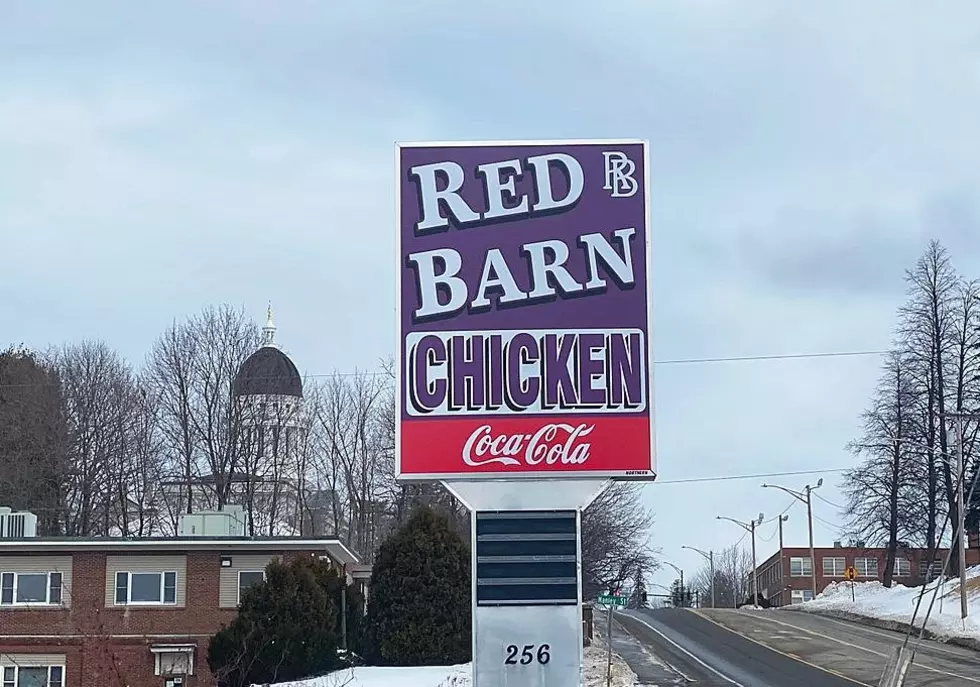 The Red Barn In Augusta Is Opening Another Place On March 1st
The Red Barn via Facebook
I drove down State Street near the Capitol building over the weekend and noticed the new big Red Barn sign in front of the building that used to be a Frosty's Donuts location.
Two questions popped into my head. Are they moving? Is this another Red Barn coming?
Fans of the famous Chicken and Fries meals at The Red Barn on Riverside Drive in Augusta are gonna be wicked pumped about this 2021 development.
According to posts on their official Facebook page, a new additional location will be opening March 1 on State Street.
Owner Laura Benedict pointed out the main reason for a second Red Barn by saying,
"This is an opportunity to bring back some our team members whose finances are drying up. Their getting enough money to live on is my primary concern."
Her compassion for her team and customers is always inspiring.
Laura posted some further explanation about the new big Red Barn sign on State Street to clear up any more questions folks might have.
Laura Benedict and her crew at The Red Barn in Augusta, Maine, are well-known for their great meals as well as generosity to their customers and the community.
They have a long, wonderful history of hosting countless charity events over the years bringing the tally of donations for neighbors in need to over $1 million and counting.
The popular restaurant received national attention when "The NBC Nightly News with Lester Holt" brought the story of her miraculous work to with a moving segment back in 2016.
I'm proud to say that I attended Cony High School with Laura in the 1980's. I remember her super-friendly smiling face in the halls. She continues to light the world today.
I wish her and her team nothing but the best and I am confident that her radiant positivity will prevail through anything that might befall us. Now, don't forget. Red Barn Chicken and Fries are back on March 1.
10 Classic Candies With Ties to New England
What Are the Signature Drinks From Every State?