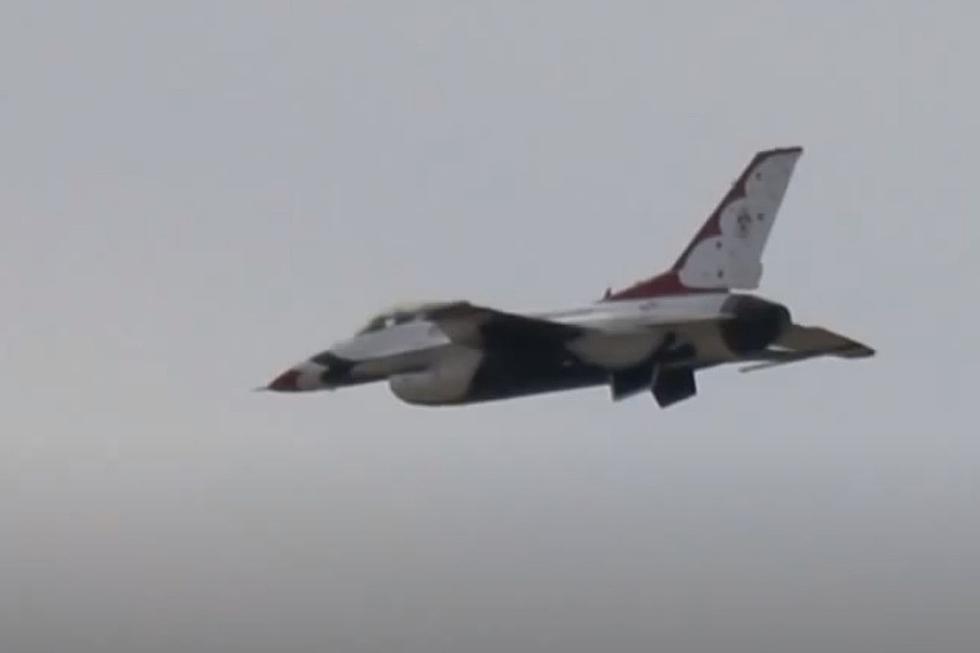 The Thunderbirds Are Coming Back to NH for the First Time in a Decade
dan wood via YouTube
By the time the Thunderbirds return to Pease Air National Guard Base this coming September 11 and 12, it'll have been just over a full decade since they've last been here.
According to a recently published page on the website for the 157th Air Refueling Wing, the U.S. Air Force will be sending their Thunderbirds back to Portsmouth for the first time since August 13, 2011, for the Pease ANGB Airshow & Open House. The best part -- it's FREE.
And what perfect timing, honestly -- kids will have just gotten back to school but the weather will still be great, so families will still be trying to figure out what they can all do together that is COVID-safe. What is safer than an outdoor event in a massive area?
Plus, with the fact that the Thunderbirds will be at Pease for the entire weekend as opposed to a quick one-day, couple hour fly-by, there's no crazy rush to try and figure out how and when to get there, whether you're minutes away from Pease or coming from a distance. Which is really the perfect scenario considering there will probably still be some sort of COVID restrictions in place.
The Thunderbirds will end up getting to the area a couple of days before, more specifically, Thursday, September 9, and gates to Pease will be open that Saturday and Sunday (the 11th and 12th) from 9a-5p. Again, free and open to the public with more than likely some sort of COVID restrictions to be aware of that will be more defined the closer we get to the event.
Are you excited to see the Thunderbirds back for the first time in 10 years? Will you end up bringing the family by Pease to check them out, and maybe make a day of it in Portsmouth?
How Many in America: From Guns to Ghost Towns
Can you take a guess as to how many public schools are in the U.S.? Do you have any clue as to how many billionaires might be residing there? Read on to find out—and learn a thing or two about each of these selection's cultural significance and legacy along the way.
LOOK: Stunning vintage photos capture the beauty of America's national parks
Today these parks are located throughout the country in 25 states and the U.S. Virgin Islands. The land encompassing them was either purchased or donated, though much of it had been inhabited by native people for thousands of years before the founding of the United States. These areas are protected and revered as educational resources about the natural world, and as spaces for exploration.
Keep scrolling for 50 vintage photos that show the beauty of America's national parks.