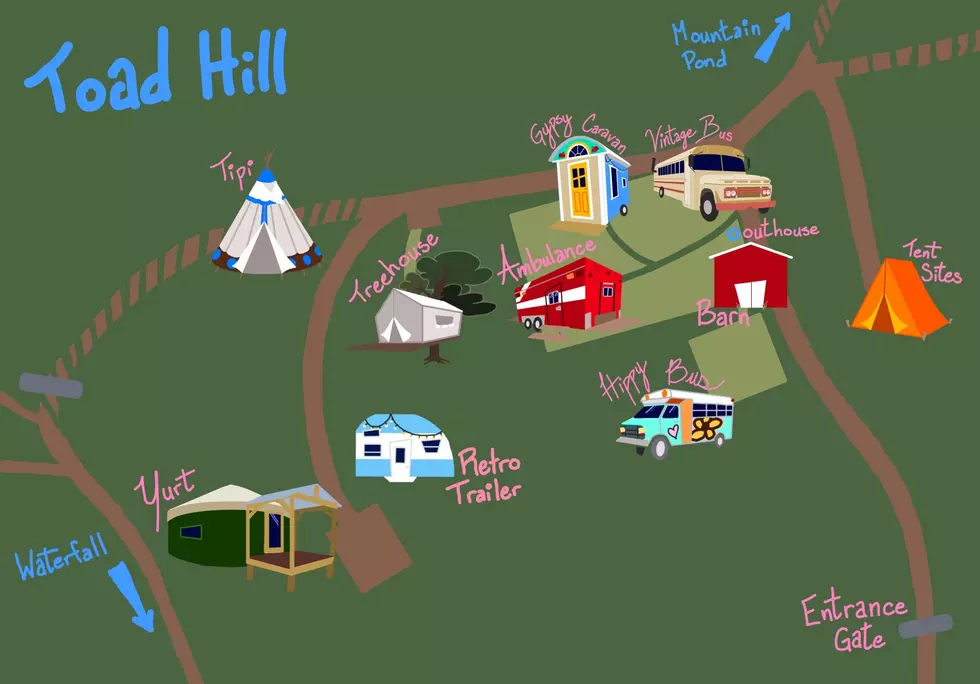 The Toad Hill Off-Grid Camping Experience: A Must-Do Camping Retreat in New Hampshire
Toad Hill via Jeff F
While looking for a place to camp, it is easy to choose a regular campground. Truthfully, it is what I do most of the time.
Why? Well, it is the most obvious choice. They are easy to book and get to, and sort of the norm.
Well, I recently went camping at Toad Hill, in Chatham, New Hampshire, and it was an incredible camping experience you absolutely need to try.
It was a different experience for me and my wife.
We usually pitch our own tent, as anything else feels a bit like glamping to us. Nevertheless, Toad Hill was secluded, beautiful, quiet, and worth every second of the uneasy, one-mile dirty road into no cell service land.
Check out some of the pictures of the treehouse canvas tent.
Justin F is the host and partial owner, along with his brother, of Toad Hill. I'll start by saying that Justin is very responsive. He offered his phone number, firewood, directions, and help that extended beyond the descriptive directions on the Airbnb/Hipcamp booking sites.
Now, Toad Hill is a large piece of land on the border of New Hampshire and Maine, and about 30 minutes from downtown North Conway.
On the property, you can rent out different ways to stay. There is a vintage hippie bus, retro trailer, yurt, treehouse canvas tent, ambulance mini home, and tipi tent.
Below are pictures of all of the staying options.
Justin wants guests to expect "an off grid experience...it is somewhat like camping," he said. And it is.
That said, it is not a campground. It truly is a secluded area in the woods of New Hampshire. Each structure is designed by Justin to accommodate 2-4 guests, and they are really creative.
One of my favorite features of this hidden gem is that it feels safe, with other structures and people in the same area as you; however, it does not feel overly crowded like a campground, cottage, or village.
Each space is secluded, private, and beautiful.
With much more land available to rent out and build more structures on, Justin does not plan to expand and put more up. "I want to make sure that Toad Hill remains spacious, so that people feel like they are secluded...I do not want to become a campground," the host said.
"I imagined it as a retreat-type center," he said. "A place that is not crowded."
See below for all of the options while camping or glamping, at Toad Hill.
Toad Hill Camping Experience
Below are all of the staying options at the secluded, Toad Hill in Chatham, New Hampshire.
These 10 New Hampshire Cities Have the Best Downtowns