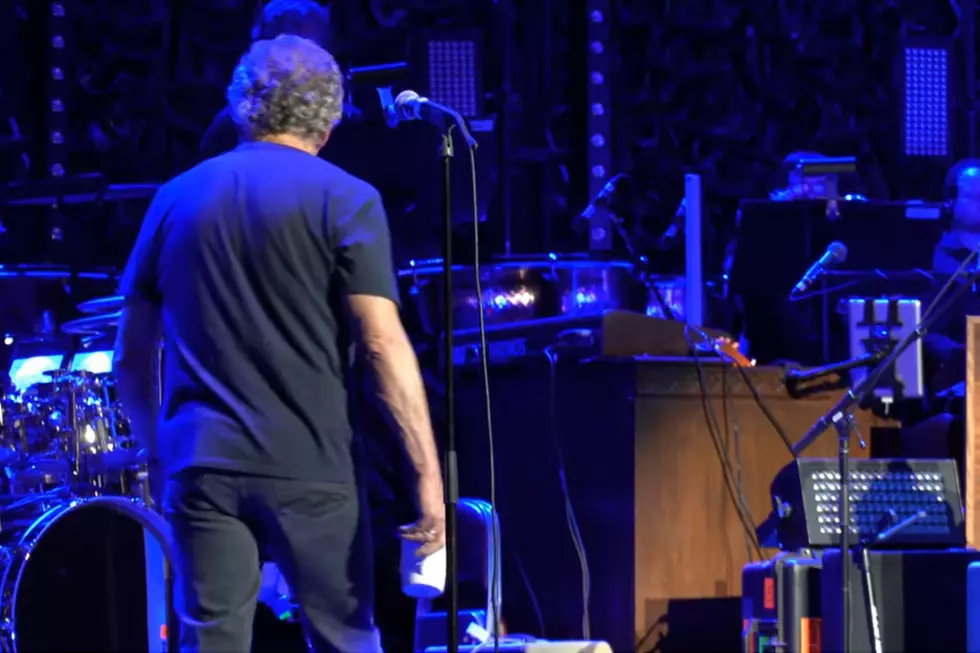 The Who Postpone Show After Roger Daltrey Loses His Voice
YouTube
The Who had to cut last night's concert at Houston's Toyota Center short after only eight songs after Roger Daltrey lost his voice.
It's unknown what caused Daltrey to have difficulties, but in the below video, Pete Townshend quips something about an allergist. Daltrey struggled through "Who Are You," with Townshend eventually picking up the lead vocals. According to Setlist.fm, the band played one more song, the Townshend-sung "Eminence Front," after that.
Daltrey then told the crowd, "I think I should quit while I'm ahead," and walked offstage. After a delay, Townshend came back onstage and broke the bad news to the audience.
"I'm really, really sorry," he said. "Roger cannot actually speak now. Apparently, before the show he saw a doctor, and, you know, he's been singing so fucking great through this tour. I don't know what the fuck's going on. He has been on top of his game."
Townshend added that there was no point in trying to work out a set that "makes any sense because this is Roger's show, really. It's a vocal show, and he's not in good shape." He thanked the orchestra and the audience for their understanding, and promised to return when their schedule allowed them, though he's unsure when that will be, since Daltrey's vocal surgeon requires him to take a day off after each date.
The band hasn't released an official statement yet about Daltrey's voice or the status of the Who's next show, which is tomorrow night at the American Airlines Center in Dallas. They're planning to release a new album, Who, on Nov. 22.
The Who Albums Ranked