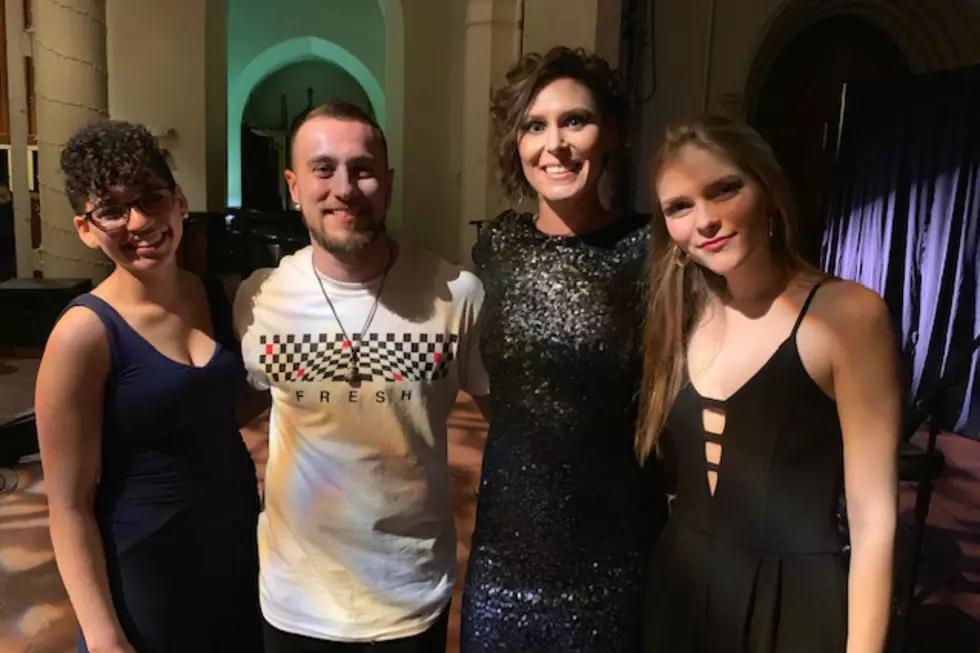 The Winner of Maine's Got Talent, 2019 Is…
WBLM.com
From left to right: Tessa Miller, Jaycen Daigle, Molly McGill and Lydia Gilman
Sandcastle is a non-profit agency that offers a variety of clinical and educational services to people of all ages and abilities. Over 2,000 families benefit from Sandcastle's programs every year.
This year "Maine's Got Talent" presented the judges and audience with a true variety of musical genres; rap, opera, originals, acoustic guitar, full bands and much more.
In the end, our winner stunned us with her vocal skill and stage presence. At the young age of 16, Lydia Gilman, a junior at Erskine Academy, won over both the audience and the judges when she absolutely nailed Alicia Keys, "If I Aint Got You".
Coming in second was Jaycen Daigle, a lifelong Mainer with an original called, "Let Me Tell You". Jaycen was our final audition and barely made it on time. Coworkers pushed him to audition and he almost won, he and Lydia were separated by a mere half point!
In third place was Tessa Miller, another artist who was cheered on to audition by her coworkers. She is a residential youth and family specialist at Spurwink. Tessa wowed us all with a unique version of "Natural Woman". I had goosebumps from the first note.
Congratulations to our 2019 winners, and thanks to all of the artist who gave us a terrific night of live music!
Along with performances from our contestants, we were also lucky to have Past M.G.T. winners, Sean and Mark McNeil take the stage for an original written by Sean for his girlfriend, (now fiance!), Jessica. Yes, he proposed on stage! Our host for the night, Molly McGill of The Brand Collective, held it together as the couple shared their very special moment with us. It was all love at the Gendron Franco Center last night!
Thank you to all of the sponsors, everyone who attended, to to my fellow judges, Joe Philippon and Tom Doucette and to the lovely Molly McGill.
Sandcastle is truly a treasure, the services that they provide improve the quality of life in so many ways to so many families. Learn more about Sandcastle Clinical and Educational Services and L.A. Hearing Center at Sandcastlemaine.org.