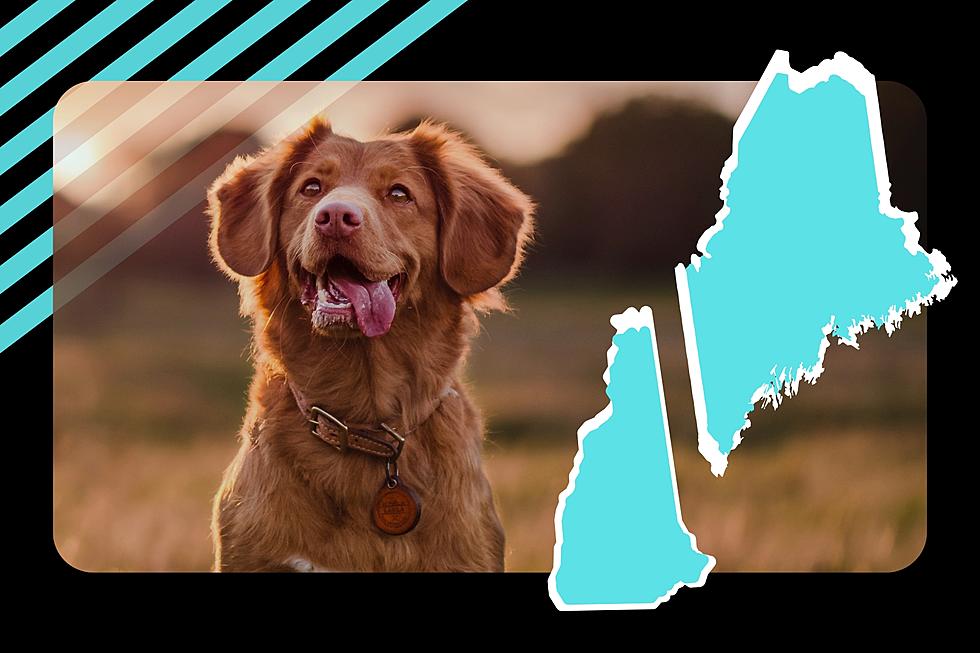 Are You Surprised by the Most Popular Dog Names in Maine and New Hampshire?
Unsplash; Canva
I've always loved when people name their pets after human names.
A St. Bernard named Mike? Amazing. A golden retriever named Patrick? Beautiful. It's the perfect form of comic relief.
However, not everybody is going to name their pet after a name which, when they call it out both your brother AND dog come running, (as much as I'd love to see it).
So, I found this list of "The Most Popular Dog Names in Every State" from The FW out of curiosity to see what regular humans mostly name their dogs from around the United States.
Within this list, it seems there were a few names that have repeated themselves throughout each state; Bella, Luna, Max, and Charlie. This means, more dogs in the world have these four names than don't. That's so weird to think about but also very fitting.
As for Maine and New Hampshire, you'll see some similar names pop up on both lists.
LOOK: The most popular dog names of 2022 in every state
Hey dog lovers, check out this awesome list of the most popular dog names in 2022 for every state, and get ready for some serious cuteness overload.
Gallery Credit: Amber Spencer-Knowles
I also often think about what drives an individual to come up with the name they did for their pet, so I looked it up.
As PetHelpful puts it, "the ideal dog name should be kept to one to two syllables, which helps get your puppy's attention faster. Another helpful tip: Pick a name you won't get tired of repeating."
My golden doodle's name is Maverick, which is three syllables, so that checks out why most of the time he pretends he can't hear me.
Look at how adorable he is on one of our hikes!
Did you name your pet one of the most popular pet names? Let me know!