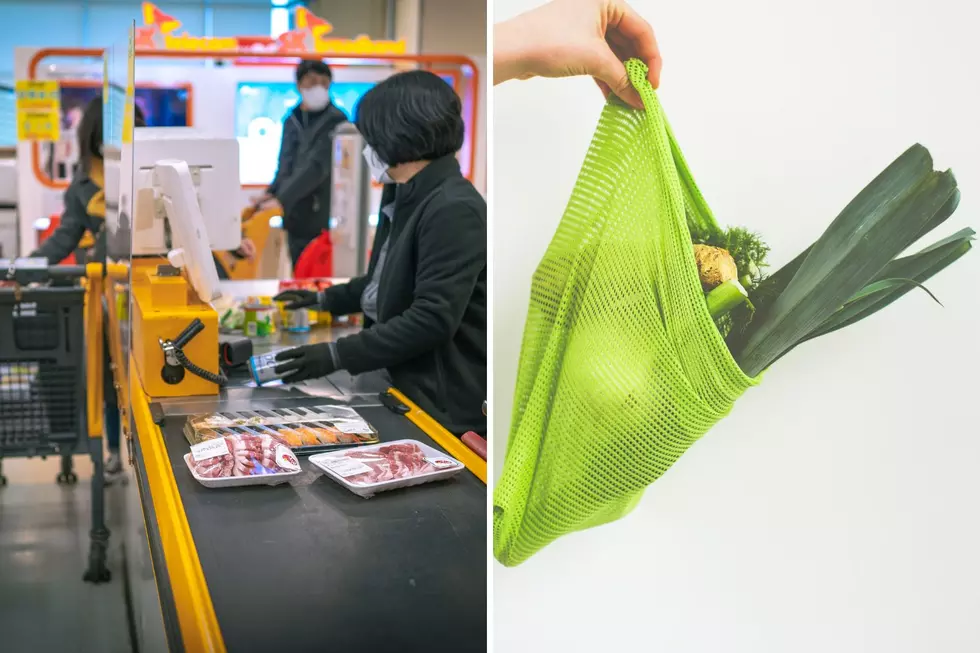 This is the One Question I Hate Being Asked at Maine Grocery Stores
Markus Spiske / SQ Lim
First off, I'm singling out Maine grocery stores not only because I live here, but also because it's only ever happened to me here.
Also, I fully acknowledge this is the most first world problem ever. Regardless, it's still equal parts annoying but also hilarious because of the timing.
Maine Plastic Bag Ban
Back on July 1, 2021, a plastic bag ban went into effect throughout the state. The whole term "plastic bag ban" is a little shady, considering plastic bags are actually still in use at places like grocery stores -- the only catch is they have to be recycled bags and stores charge 5 cents for them.
Regardless, ever since the "ban" took effect, you'll see most people walking around various grocery stores throughout Maine with reusable shopping bags. And that's basically where the point of this article kicks in.
Because like other Mainers and Maine residents, I bring my own reusable bags anytime I go to the grocery store. I shop, I finish, I go to the checkout line, and put my items on the conveyor belt to be scanned.
And that's when it happens.
As soon as I place my last item on the conveyor belt, I walk to the end of the checkout line and hand the bagger (on the off chance there's actually one there) my cluster of reusable bags and wait to pay.
And like clockwork, as the bagger is either grabbing a 2-liter bottle of something or something with a handle, that's when the question is asked.
Do you want everything in a bag?
It's at the point now where it takes every fiber in my being to not scream out, "I JUST HANDED YOU ABOUT 10 BAGS, SO NO. I CLEARLY DON'T WANT EVERYTHING IN A BAG. IN FACT, PUT THAT LIGHT BOX OF DRYER SHEETS IN A BAG AND I'LL STRONG-ARM THE REST SO YOU CAN WATCH A GROWN HUMAN SNAP AND THROW A TEMPER TANTRUM IN THE PARKING LOT WHEN I INEVITABLY DROP EVERYTHING."
The question literally makes ZERO SENSE to me. Run out of bags? Sure, asking the question is one thing. But when you have enough bags to probably take care of my items and the two checkout lines next to ours, too? Come on.
Thanks for coming to my TED talk.
What Your Reusable Shopping Bag Says About You
Beginning on July 1st the state of Maine is doing away with disposable plastic bags. So, what does your "bag" of choice say about you?
LOOK: Food history from the year you were born
From product innovations to major recalls,
Stacker
researched what happened in food history every year since 1921, according to news and government sources.