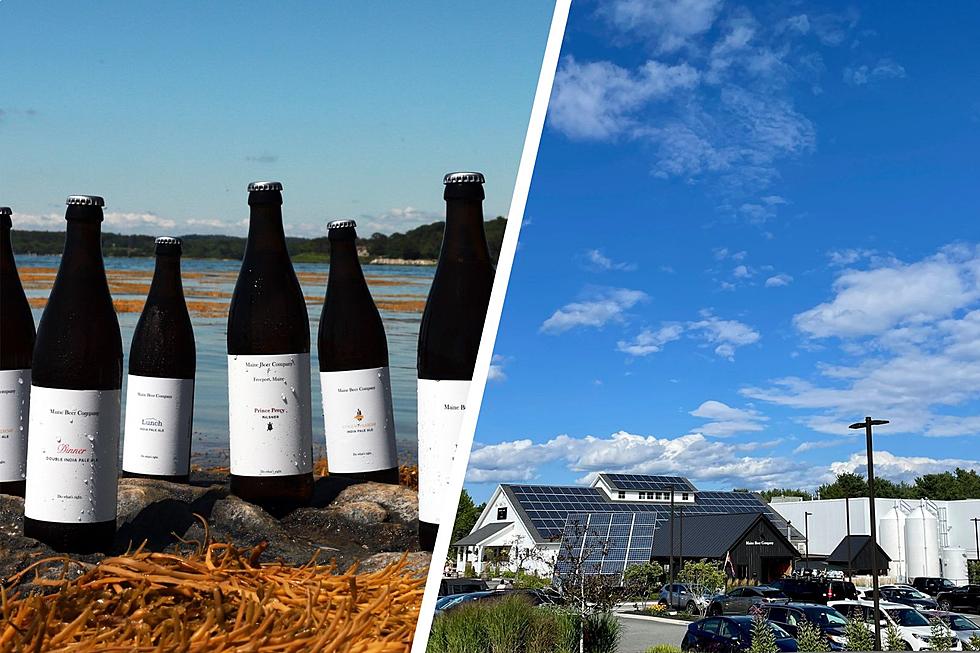 This Maine Brewery Was Ranked No. 18 in the United States
Maine Beer Co via Facebook
A popular Maine craft brewery has recently been recognized for its stellar and creative beer.
The iconic beer site untappd.com published its annual list of the top ranked breweries in America. One of those in the top 20 was none other than Maine Beer Company. The Freeport brewery came in as the 18th best in the entire nation. That's a pretty incredible ranking for the local craft brewers.
Maine Beer Company had a rating average of 4.038 out of a scale of 5. This is a tremendous score, considering the number open brewery, Tree House Brewing, has a rating only slightly better at 4.332.
Untappd.com does not mess around with these rankings. The entire system is quite a project. It combines ratings, reviews, number of beers featured, and numerous weighted averages. You can read more about it here.
Maine Beer Company has had 30 of their beers rated on the site, along with over one million reviews. It is unquestionably one of the state's most sought-after breweries, with folks lining up many of their signature beers, like Lunch and Dinner.
And now, a visit to the brewery isn't just about the beer. It's also about the pie. A few years ago, Maine Beer kicked off a pizza program that has been a hit since inception. There are very few things that are better than a local beer and a quality slice.
Maine Beer Company is one of four New England breweries that are ranked in the top 20. They include Tree House (number 1) and Trillium (3) from Massachusetts, the Alchemist (2) from Vermont, and New England Brewing (17) from Connecticut. You can see the entire list here.
Congrats to Maine Beer for the high honors. They are well-deserved. And congrats to another Maine small business for getting national recognition.
25 "Under-the-Radar" Maine Craft Breweries
Thanks to our great listeners we were able to compile a list of many of Maine's great "under-the-radar" craft breweries.
These great spots can be found across the state, and waiting for you to give them a try.
How many have you been to?
23 of Portland's Best Breweries
Portland, Maine is loaded with breweries. Here's a list of the spots you can hit up when home for the holidays...or any time.