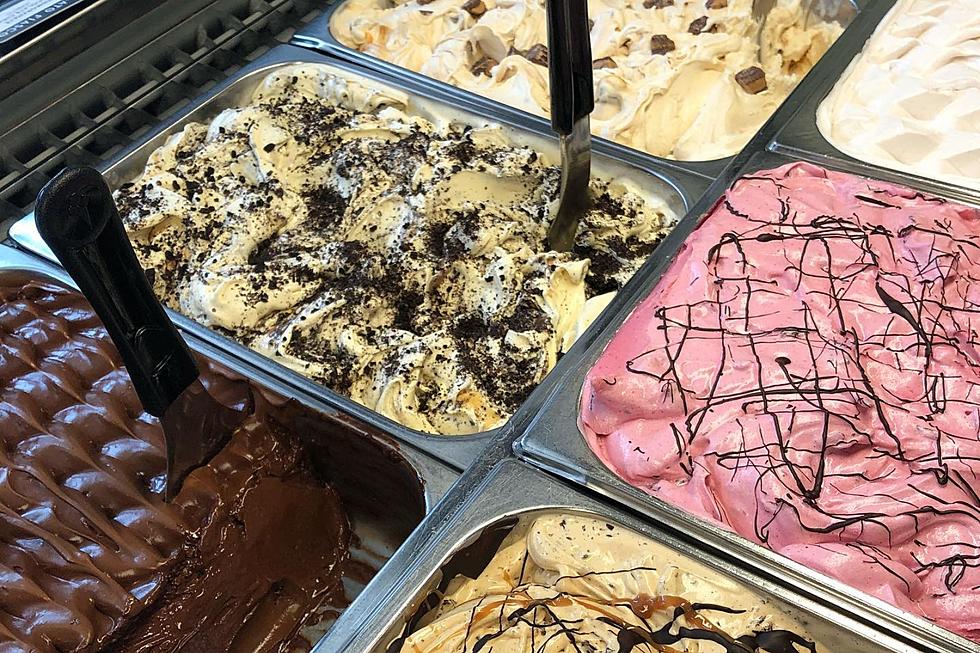 This Maine Dessert Spot Was Named One of the Best in the US
Gelato Fiasco (Flagship Store) via Facebook
After ever meal, I always, always, always have to have something sweet, even if it's just a peanut m&m. Dessert is an important part of going out to eat haha.
On this list of Top Dessert Spots Across the U.S. & Canada, according to yelp.com, Maine had a surprising pick for their top dessert spot.
It's hard to find a place that's not just an ice cream parlor that focuses just on dessert in Maine, so I was intrigued to find out which spot here took the cake... literally.
According to this list, the best spot to grab dessert in Maine is a place called Gelato Fiasco located in Brunswick.
Gelato Fiasco's website says they have up to 40 flavors daily and you can sample as many of them as you want.
The dessert hotspot opened in 2007, and there's even another location in the Old Port that recently was renovated.
Look, I'm not going to say I disagree with this pick, but I will say there's one other place that immediately came to my mind that might be better suited for Maine's submission (or at least another top dessert place for the state):
Gross Confection Bar in Portland Maine
This place is nestled into a cute little basement setting in Portland, Maine, and it revolves around dessert only.
I've been here a few times, and it never misses. Not to mention they also serve unique boozy dessert drinks like our ever-so-loved espresso martini.
If you just want a well-made, decaf coffee to go with your dessert, they do that too! Trust me, I'm a coffee snob and I absolutely appreciate the quality of this place's coffee.
Don't be intimidated by their name Gross, I know it sounds funny. However, I do believe they should be added to this list of top dessert spots in Maine. You have to try it!
Sidenote: The above list from Yelp was made in 2021, so I'll have to give Yelp a pass for not including my favorite dessert bar here in Maine.
Where's your favorite dessert place in Maine? Let me know!
How Many of These Iconic Mall Food Court Restaurants Do You Remember?
From retro favorites to the icons that are still serving customers today, take a walk down memory lane with our roundup of the most iconic mall food court restaurants of the '80s and '90s.
LOOK: 20 American foods that raise eyebrows outside of the US
Stac



ker
compiled a list of 20 unusual and uniquely American foods that might raise eyebrows outside the U.S.