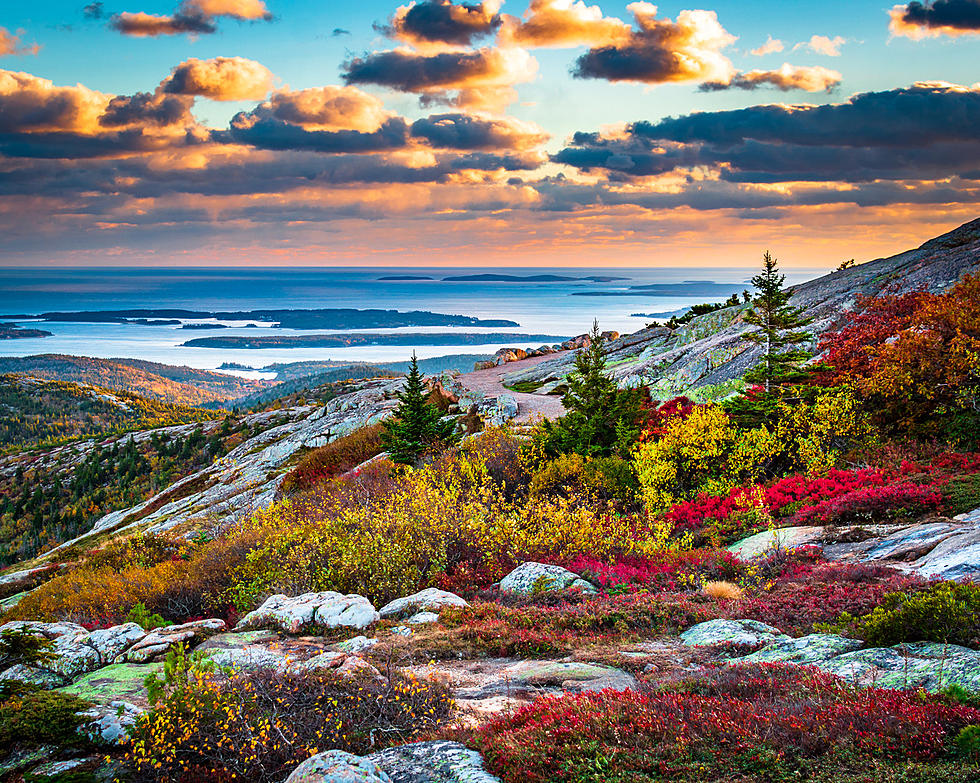 This Maine Gem is No. 1 Most Dog-Friendly National Park in America
James Griffiths Photography/Getty Images
It's called "The Crown Jewel of the North Atlantic Coast", and now has another title.
Acadia National Park in Maine has been named the most dog-friendly national park in the country.  That's a mighty tall reputation to live up to, but 158 miles of hiking trails says it all.
According to the National Parks Service, Acadia has "highest rocky headlands along the Atlantic coastline of the United States."  Entertaining over four millions visitors per year, it's always one of the top most-visited national park in America, and right in our backyard.
Tripsavvy.com has named Acadia National Park the #1 most dog-friendly national park, with over 100 miles trails and three camping sites, all dog-accessible.
The over 47,000 acre park includes beaches, forest trails, and high peaks.  You'll get a good workout for you and your favorite pet walking along trails and the abundant carriage roads.
Tripsavvy.com goes on to say,
The best dog-friendly hikes include the 3.4-mile Jordan Pond Full Loop which is a mostly flat-packed trail with a few challenging rock scrambles and the Ocean Path, a 3-mile, out-and-back gravel path offering stunning shoreline views.
These trails sound not only beautiful, but doable with a pet even if you are not in the best of shape.  Can you imagine the pet holiday card photos you can capture on these hikes?
If you've been thinking about visiting Acadia National Park, this is one more reason to get up, get out, and enjoy all that Maine has to offer for you and your best friend.  Just be sure to check nps.gov before you go.  Some of the beaches have specific months dogs are allowed.
Happy trails!
Get Ready to Pitch Your Tent at These 18 Camping Spots in Maine
Gallery Credit: Megan
Look at This Castle in the Woods in Maine with Fascinating History
Gallery Credit: Ginny Brophey