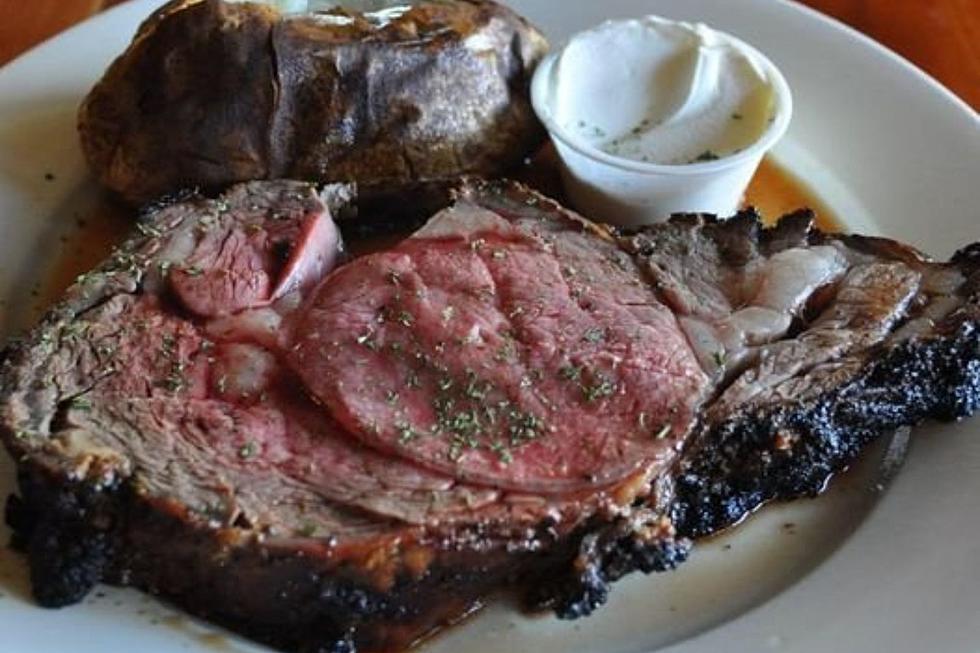 This Steakhouse is Where You Can Get the Best Prime Rib Special in Maine
Trails End Steakhouse and Tavern via Facebook
The website Cheapisim, in their effort to get the best stuff for the cheapest price, recently published a list of the best prime rib specials in all 50 states, and their choice for Maine is spot on.
Cheapism rated Trail's End Steakhouse & Tavern in Eustis as the best prime rib special in the state of Maine. What makes them so special? Tell me that this description from their website doesn't make your mouth water:
Trails End Steakhouse has been famous for their Prime Rib, served the same way for 30 plus years, every Thursday and Saturday. All of their steaks are Certified Angus Beef hand cut to order and cooked over an open flame grill bringing out the flavors in every piece of meat we cook.

 
Every steak they serve comes with the starch and veggies of the day. I'm a dummy and had to Google what foods are starch. So if you're like me and didn't know, they're typically potatoes, bread, rice, pasta, and cereals. I don't think you'll be getting a side of cereal with your steak, however. I'd stick with the potato.
If you're going for the prime rib, it's served on Thursdays and Saturdays, and you'll probably want to make a reservation.
How much for the prime rib? $34. You read that right. 34 bucks. That's a heck of a deal if you ask me.
If prime rib isn't your thing, they have a large menu with something you're bound to enjoy.
Now that they've been dubbed the best prime rib special in Maine, you'll definitely want to make a reservation. Look what happened when Monte's in Portland got a big rating from Barstool's Dave Portnay.
12 Best BBQ Pit Stops in New Hampshire
In no particular order, here are the 12 best places to eat BBQ in New Hampshire
Gallery Credit: Jolana Miller
The 20 Most Visted Maine State Parks in 2022
Gallery Credit: Chris Sedenka