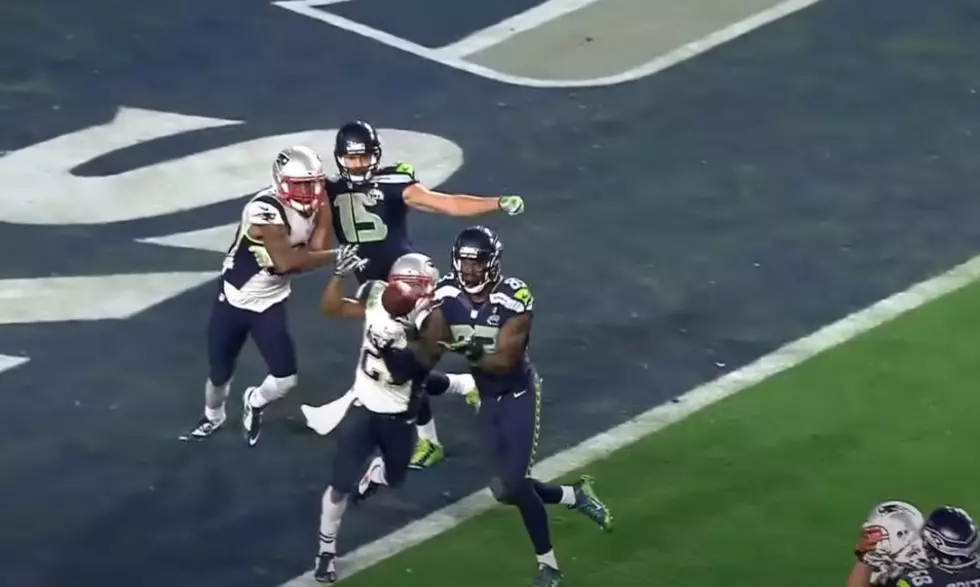 Time to Play "Pick 3″ – Patriots Super Bowl Edition
YouTube
We love the latest "Pick 3" Series that the New England Patriots are doing right now on their Instagram page. With no real sports happening right now we are kind of forced to relive New England Sports Glorydays, and there are a bunch of them! Today you need to pick your Top 3 Patriots Super Bowl Moments. Your choices are:
Adam Vinatieri Super Bowl 36 Game Winner

Ty Law's Super Bowl 36 Interception

Adam Vinatieri Super Bowl 38 Game Winner

Mike Vrabel Super Bowl 38 Touchdown

Malcolm Butler Super Bowl 49 Interception

Julian Edelman Super Bowl 49 Touchdown

Julian Edelman Super Bowl 51 Catch

Rob Gronkowski Super Bowl 53 Catch

Donta' Hightower Super Bowl 51 Forced Fumble

What say you?
Here are my picks. The first Vinatieri game Winner that beat the Rams. It was the first of six Super Bowls and a shocker. Second, The Malcolm Butler interception. Maybe the greatest play in Super Bowl history. And finally, I'm picking the Edelman catch against the Falcons in what was the greatest comeback in Super Bowl history. The catch was impossible!  If any one little thing in that 4th quarter goes wrong for the Pats, they lose. When #11 caught that pass with several guys all over him and the ball not touching the ground, you knew there was some magic going on!
How spoiled are we with so many amazing moments to choose from? Go Pats!
Looks like we are going to need some more miracle plays this year Ut's a brutal schedule for the Brady-less Pats!
Week 1: vs. MIA (Sunday, Sept. 13 @ 1 p.m.
Week 2: @ SEA (Monday, Sept. 20 @ 8:20 p.m.
Week 3: vs. LV (Sunday, Sept. 27 @ 1 p.m.
Week 4: @ KC (Sunday, Oct. 4 @ 4:25 p.m.
Week 5: vs. DEN (Sunday, Oct. 11 @ 1 p.m.
Week 6: BYE
Week 7: vs. SF (Sunday, Oct. 25 @ 4:25 p.m.
Week 8: @ BUF (Sunday, Nov. 1 @ 1 p.m.
Week 9: @ NYJ (Monday, Nov. 9 @ 8:15 p.m.
Week 10: vs. BAL (Sunday, Nov. 15 @ 8:20 p.m.
Week 11: @ HOU (Sunday, Nov. 22 @ 1 p.m.
Week 12: vs. ARI (Sunday, Nov. 29 @ 1 p.m.
Week 13: @ LAC (Sunday, Dec. 6 @ 4:25 p.m.
Week 14: @ LAR (Thursday, Dec. 10 @ 8:20 p.m.
Week 15: @ MIA (Sunday, Dec. 20 @ 1 p.m.
Week 16: vs. BUF (Monday, Dec. 28 @ 8:15 p.m.
Week 17: vs. NYJ (Sunday, Jan. 3 @ 1 p.m. ET)
A Look Back at Tom Brady's Six Super Bowl Wins