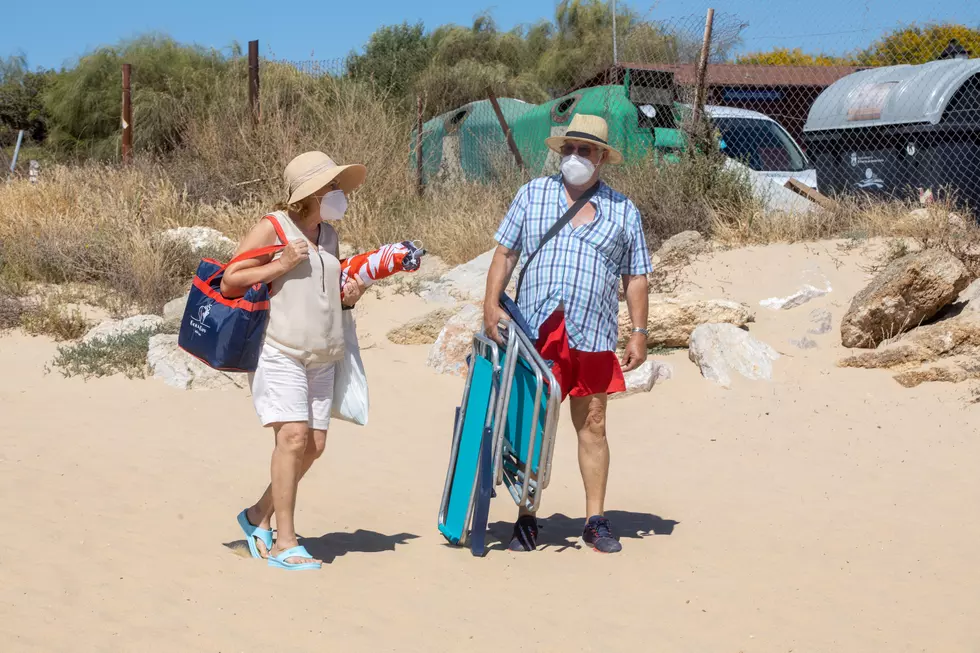 Tips For Wearing a Mask On a Hot, Humid Day
Getty Images
Better Homes and Gardens has some advice that we could really use during these hot, humid days; how to wear a face mask in the heat.
The obvious advice is to avoid situations where you would have to wear one. If you can, stay in and enjoy the A.C.. If you do have to go out in the heat, as uncomfortable as they are, face masks are an important component in preventing the spread of COVID-19.
That being said, here are some tips for staying as comfortable as possible while keeping everyone safe:
Cotton and bamboo fabric masks are the best for breathability. Bamboo is actually the best choice because it is 40% more absorbent than cotton and has antibacterial properties. Synthetic fabrics trap the most moisture.
Choose light colored masks; darker colors absorb ultraviolet rays more easily and heat up quicker.
Wash fabric masks after each wearing to prevent skin rashes and to keep it filtering efficiently.
Bring more than one mask if you plan on being out for a while. When your mask gets sweaty and wet, it doesn't protect as well. If your mask is wet, move to a safely distanced spot and replace it with a clean, dry one. I carry a zip lock bag to hold clean masks and I have another to hold dirty ones.
Always wash your hands or use hand sanitizer after changing or touching your mask. Wash your face with mild soap and water after taking off your mask to wash away any built up sweat and bacteria.
gallery gallerytitle="8 Swimming Holes In Maine To Enjoy For Free" galleryid="698:219735" ]