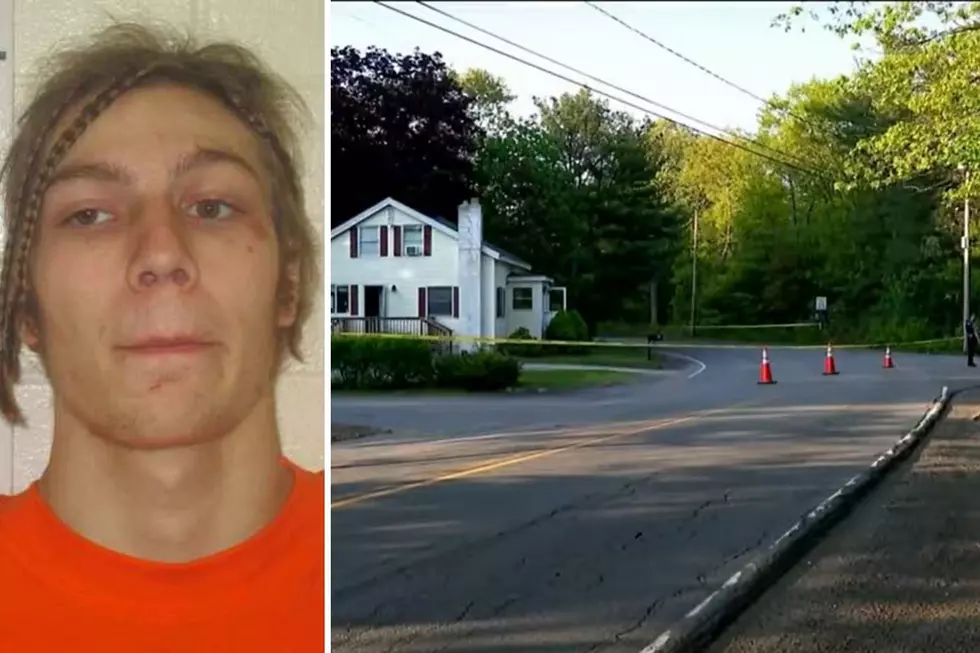 Toddler Fatally Shot at Wells, Maine, Home
Andrew Huber Young (York County Jail), Crediford Road in Wells coned off after a shooting 5/21/22 (CBS Boston via YouTube)
A 2-year-old girl died after three people were shot Saturday afternoon at a home in Wells.
Andrew Huber Young, 19, of Wells, allegedly shot three people around 4:20 p.m., leaving two males with non-life threatening injuries and Octavia Huber Young of Wells dead, according to Maine State Police spokeswoman Shannon Moss. Andrew Young was charged with murder and is being held without bail at the York County Jail.
Additional charges are expected to be filed against Andrew Young.
The three were transported to York Hospital in Wells after the shooting, according to hospital spokeswoman Jean Kolak. The two males were transported to other hospitals for further treatment. The toddler was transferred via LifeFlight of Maine to Maine Medical Center in Portland.
Shooting Involved a Family
Moss did not disclose the identities of the males, the relationship between them, Octavia Young, or the circumstances of the shooting. Earlier, Wells police said the shooting involved a family. An autopsy has yet to be conducted, according to Moss.
Wells Fire Chief Mark Dupis on Saturday told WMTW TV that the shooting took place at a home on Crediford Road.
Kolak said the hospital was closed after they arrived and reopened on Sunday morning. Wells Police said the shooting was an isolated incident and there was no danger to the public.
Contact reporter Dan Alexander at Dan.Alexander@townsquaremedia.com or via Twitter @DanAlexanderNH
Trending Stories for Seacoast Current (May 9-15, 2022)