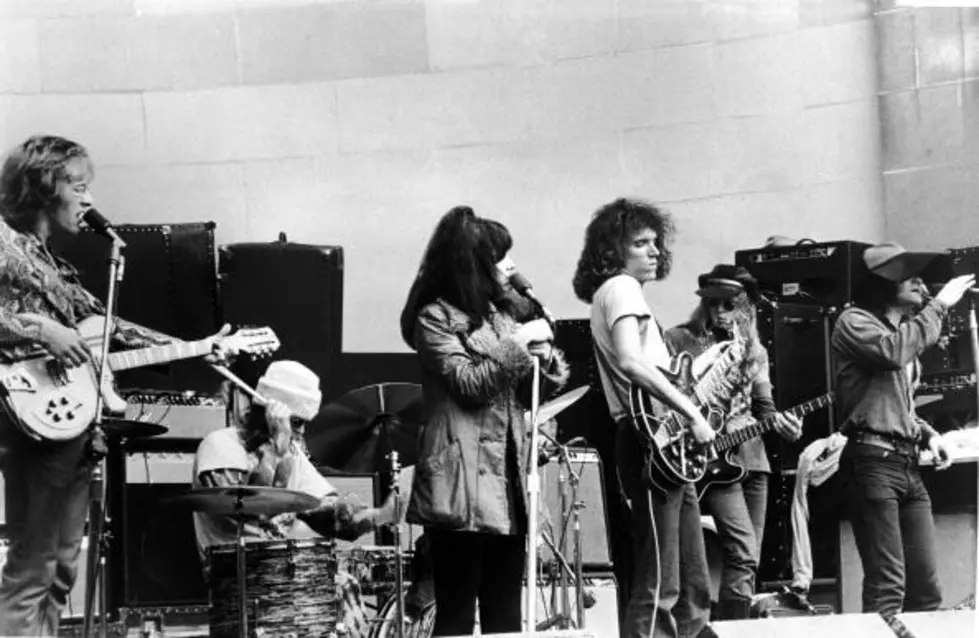 Tommy's Coffee Break Calendar for April 13th
Jefferson Airplane, August 1969; Jack Casady, second from right. (RCA Records/Getty Images)
4/13/1944 - Happy Birthday to one of the founding members of Jefferson Airplane, bassist Jack Casady, 76 years old today -- Long considered one of the foremost influential bass players of the classic rock era, Jack actually started out as lead guitarist for Washington, D.C.-based R&B outfit "The Triumphs", then switched to bass during his high school years and, with a forged I.D., honed his chops gigging through the area's club scene with Little Anthony & The Imperials and Ray Charles! School chum and ex-Triumphs rhythm guitarist Jorma Kaukonen invited him to San Francisco and join The Airplane in 1965; these days, Jack still plays and tours with Jorma as the eclectic/acoustic outfit "Hot Tuna", known for their intricate and passionate musicianship, especially their live performances...
4/13/1945 - Born this date, the fantastically talented Lowell George, best known as the main-man/leader of the deservedly legendary band Little Feat, where his soulful vocals, stunning slide guitar mastery, and unique songwriting abilities established the group as one of the most interesting (and outright funky) live bands ever; their 1970's albums really belong in a category of their own, a truly mesmerizing mix of all kinds of Americana -- Before fronting one of this country's all-time best bands (really!), L.G. spent some formative time in one of the earliest line-ups of The Mothers Of Invention with Frank Zappa. Lowell died from a lifestyle-induced heart attack on June 29th, 1979; he was only 34 years old.
Share your tips for staying sane with the Calendar here on our web site and on the WBLM Facebook and Twitter pages with the hashtag #TommysCoffeeBreak.
"Loving you forever is what I need/Let me be the one you come running to...", xoxo!