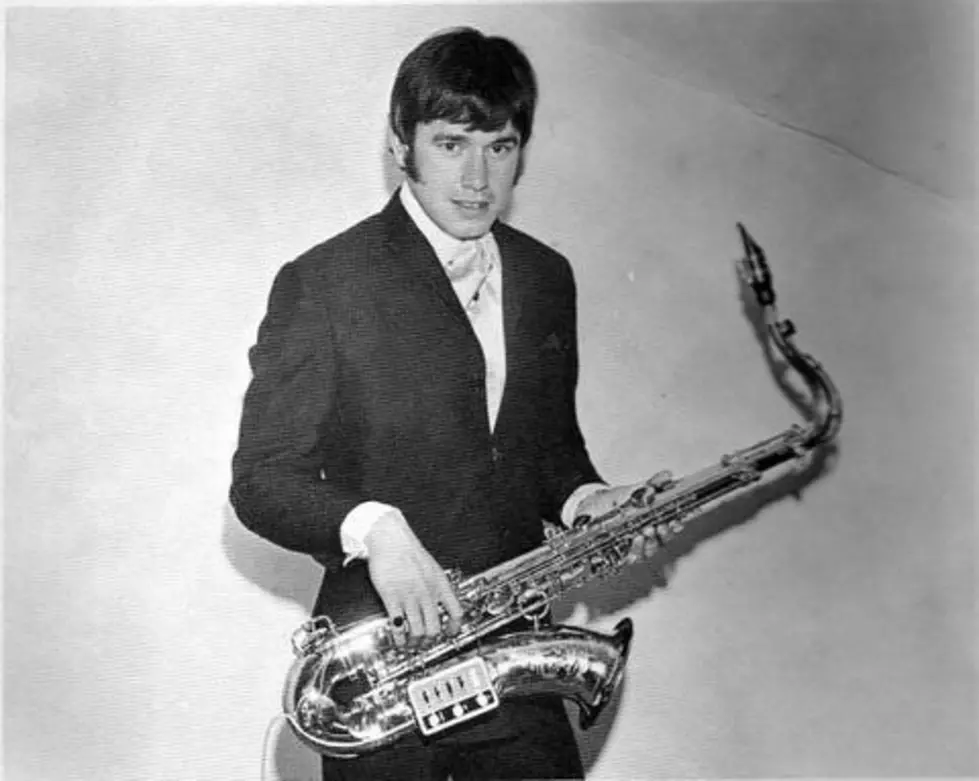 Tommy's Coffee Break Calendar for August 11th
Denis Payton of The Dave Clark Five. (Courtesy of Google/Deviant Art/British Sixties Beat)
Check out the more-than-a-little-noticeable shift in artistic quality between chart-toppers in different decades, and props for an underappreciated saxman...
8/11/1956 (64 years ago today) - Elvis Presley released the can't-be-beat/double-A sided single "Don't Be Cruel"/"Hound Dog" (how d'ya pick between those two, really, it's just impossible!) -- It climbs to the No. 1 spot pretty quickly where it remains for an (at the time) absolutely astonishing eleven weeks in a row, a record run that would remain unbroken until 1992 by Boys II Men's "End Of The Road"...
8/11/1979 (41 years ago today) - So, 23 years after Elvis, we end up with this: The Knack start five weeks at No. 1 with their debut album "Get The Knack" and let's just cut to the chase: this album was a joke, and millions fell for it...
8/11/1943 - Born this day, one of the founding-original members of The Dave Clark Five, the very talented Denis Payton, who not only played alto, tenor and baritone saxophones for the group, but he also contributed to their classic catalog with his harmonica playing (the catchy-as-hell "Catch Us If You Can", which clocks in under two minutes and still thrills 52 years later, one of the British Invasion's best-ever singles) -- Denis also did backing vocals (which the band really should have gotten more credit for; check out "Because" for some of the slickest-top-notch harmony vocals on record), played guitar and occasionally co-wrote with band leader Dave Clark, but it was Denis' sax chops that were definitive DC5 highlights, most notably there's that absolutely ripping solo on "Can't You See That She's Mine", wicked!!! On December 17, 2006, Denis lost his battle with cancer at age 63.
Share your huffs-'n'-puffs with the Calendar here on our web site and on the WBLM Facebook and Twitter pages with the hashtag #TommysCoffeeBreak.
"...we don't care what they say...", xoxo!