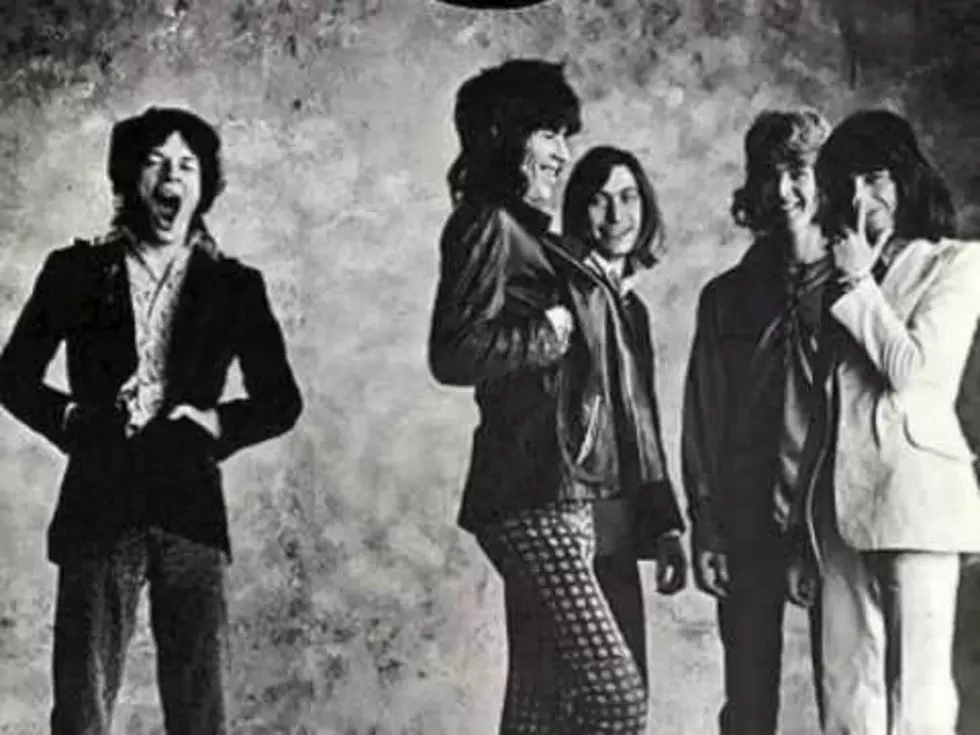 Tommy's Coffee Break Calendar for January 17th
Inner sleeve photo for the "Sticky Fingers" LP, April 1971. (Courtesy of Rolling Stones Records)
1/17/1967 (52 years ago today) - What a little inflation can do...: At London's Abbey Road studios, 40-year-old musician David Mason (not the Dave Mason of Traffic) recorded that superb piccolo trumpet solo that Paul McCartney wanted for The Beatles' "Penny Lane" single -- He was paid $42 for his performance, and in August, 1987, the trumpet he used was sold at a Sotheby's auction for $10,846! Seems like it always ends up being about the math...
1/17/1970 (49 years ago today) - Underrated at the time, now it sounds ingenious...: The Doors played the first of four shows at The Felt Forum in New York City -- The gigs were recorded for the bands forthcoming "Absolutely Live" album, and the opening intro by the MC urging rowdy fans to remain in their seats or else the fire department would have to shut down the show was a classic reflection of the paranoia that enveloped the band following the "did-he-or-didn't-he?" Jim Morrison incident in Miami. Nevertheless, it's a great set featuring lots of stuff not available on any other Doors release, and still capable of making you occasionally feel spookily uncomfortable, which is nice...
1/17/1948 - He's 71 years old today, so Happy Birthday to guitarist Mick Taylor who gained notoriety at a young age as lead guitarist for John Mayall's Bluesbreakers before joining The Rolling Stones in 1969 (when he had just turned 20!) A rather nice run of LP's too: "Let It Bleed", "Sticky Fingers", "Exile On Main Street", "Goat's Head Soup" and "It's Only Rock And Roll". Almost hurts to think about it...
Share your tales of survival with the Calendar here on our web site and on the WBLM Facebook and Twitter pages with the hashtag #TommysCoffeeBreak.
"Meanwhile back...", xoxo!