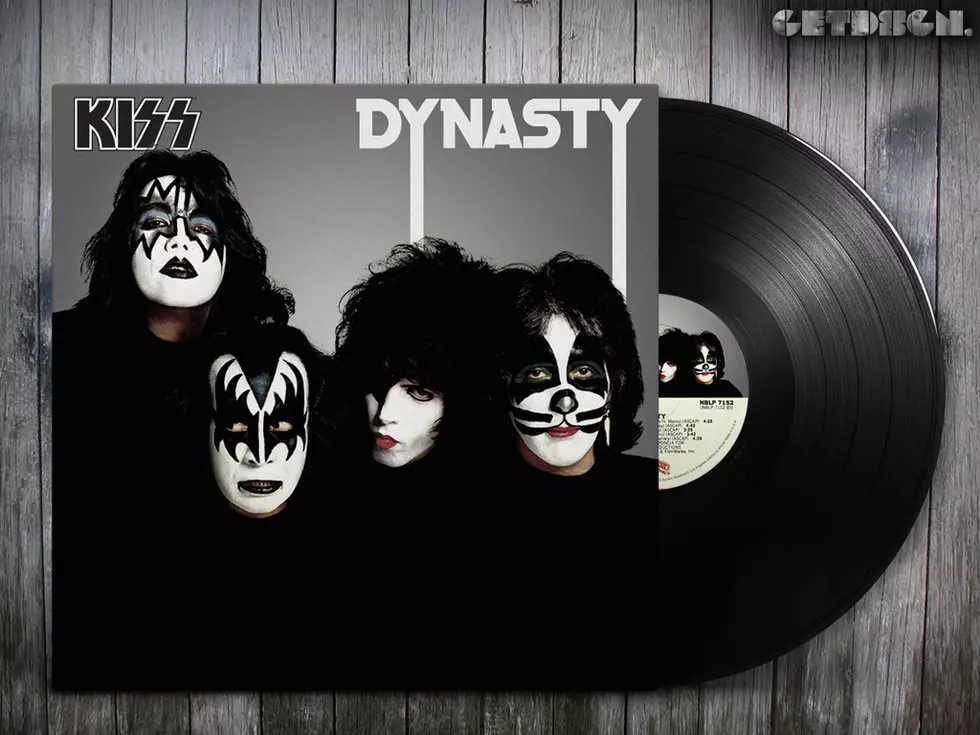 Tommy's Coffee Break Calendar for July 18th
Alternate album cover for Kiss "Dynasty", May 1979. (Courtesy of Casablanca Records)
We really want that Time Machine so we can go back and see this... -- Future mega-band makes piddly debut... -- The Kiss Of Death, literally!!!
7/18/1973 (46 years ago today) - One can only try to begin to imagine...: Bruce Springsteen kicks off a four-night run at the legendary Max's Kansas City venue in N.Y.C. -- Opening act for each evening, on their very first North American tour, are Bob Marley & The Wailers!!! If that's not enough to make you wanna cry, wait till you see and hear this:
7/18/1978 (41 years ago today) - Would be cool to say "Yeah, I was there...": A grand total of 150 students make up the audience when Def Leppard play their first live gig ever! It takes place at the Westfield School in their hometown of Sheffield, England, the happiest place to live in the U.K. according to U.K./Metro News in 2013, no f-f-f-foolin'...
7/18/2001 (18 years ago today) - Mmmmm, well, ah, mmmm, you can...well, anyways...: Kiss add another product to their always-expanding merchandise line -- How about "The Kiss Kasket"? Yes, it's a coffin, and it's decorated with the faces of the four founding members of the band, along with the Kiss logo and the phrase "Kiss Forever" -- If they're in stock, you can have yours for $5,297.95, delivery charge not included. Hey, Pantera guitarist Dimebag Darrell was buried in one after he was shot and killed onstage in December 2004, so there you go...
Share your ding-dong's with the Calendar here on our web site and on the WBLM Facebook and Twitter pages with the hashtag #TommysCoffeeBreak.
"Don't give up the fight!...", xoxo!