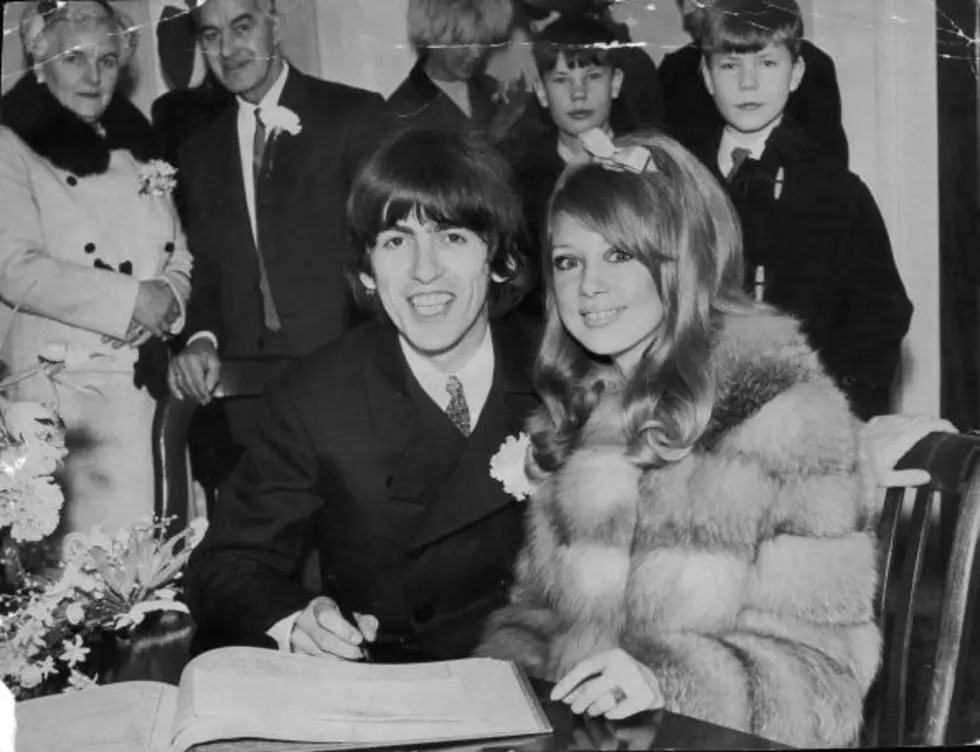 Tommy's Coffee Break Calendar for June 30th
George and Patti get married; Jan. 20, 1966. (Photo: Aubrey Hart/Evening Standard/Getty Images)
6/23/1976 (44 years ago today) - They must have gotten a tip from somebody, somewhere...: Police raid the home of Neil Diamond searching for drugs. A-ha! They confiscate some marijuana all right, total amount: one ounce. Your tax dollars at work once again...
6/23/1984 (36 years ago today) - Take a deep breath, here's another one that's...inching ever so closer to being 40 years old?!?! Really?!?!: Huey Lewis And The News hit No. 1 on the album chart with "Sports" -- The group's fourth studio LP was the second highest best-selling album of 1984 spawning four Top 10 hits ("Heart And Soul", "I Want A New Drug", "The Heart Of Rock & Roll" and "If This Is It"), and a fifth that went Top 20 ("Walking On A Thin Line"), making that five out of a total of nine tracks on the record! -- A rather concise piece of pop rock: clocks in at 37:46, no frills, no duffers, slick and right to the point. Fact: it out sold Van Halen's "1984", ZZ Top's "Eliminator" and "Synchronicity" by The Police. In '84, there was only one album that sold more than Huey's: Michael Jackson's "Thriller", so there you have it...
Share your wet wipes with the Calendar here on our web site and on the WBLM Facebook and Twitter pages with the hashtag #TommysCoffeeBreak.
"Please take hold of my hand/That I might understand you...", xoxo!