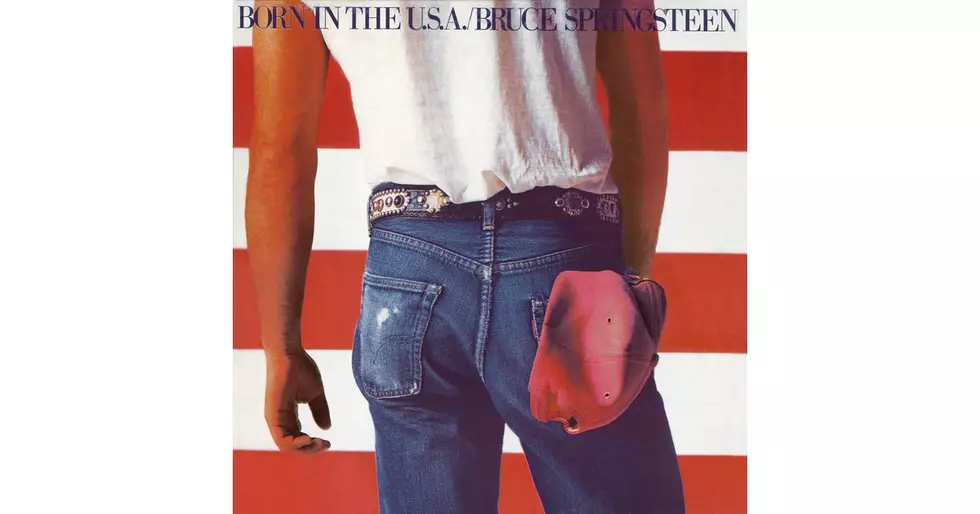 Tommy's Coffee Break Calendar for June 4th
(Courtesy of Columbia Records)
6/4/1942 (78 years ago today) - Glenn Wallichs introduced a new record label to the U.S. music scene on this date: Capitol Records, which would go on to release some of the most influential recordings made in the 20th century, maybe (OK, probably/most likely) even of all-time -- Frank Sinatra, The Beatles, The Beach Boys, Dean Martin, Glen Campbell, Steve Miller, Tina Turner, Bob Seger, and so many, many more, were all on the Capitol label during their heyday -- Interestingly, it was Wallichs who also almost single-handedly invented the art of record promotion when he decided to start sending copies of new releases to radio disc jockeys!
6/4/1984 (36 years ago today) - Like, how is it possible that this album is (slowly and surely) getting closer and closer to being 40 years old?: Bruce Springsteen released the "Born In The U.S.A." LP on this date, and there's no one among us who could have possibly guessed at how ginormous it would go on to be -- How about a record-tying string of no less than seven Top Ten singles, matched only by Michael Jackson's "Thriller" for crying out loud! It remains Bruce's most successful album ever, a slick, lean, shiny, catchy, timeless hunk o'vinyl indeed...
6/4/2014 (6 years ago today) - Handwritten letters, notes, poems and sketches by John Lennon all exceeded their pre-sale estimates at an auction at Sotheby's in New York -- "The Fat Budgie", a nonsensical poem, sold for $143,000, having originally been valued at a quaint $35,000, and a handwritten manuscript titled "I Sat Belonely" went for $137,000, four times its estimate! No personal checks we're assuming...
Share your banking account information with the Calendar here on our web site and on the WBLM Facebook and Twitter pages with the hashtag #TommysCoffeeBreak.
"Nowhere to run/Ain't got nowhere to go...", xoxo!