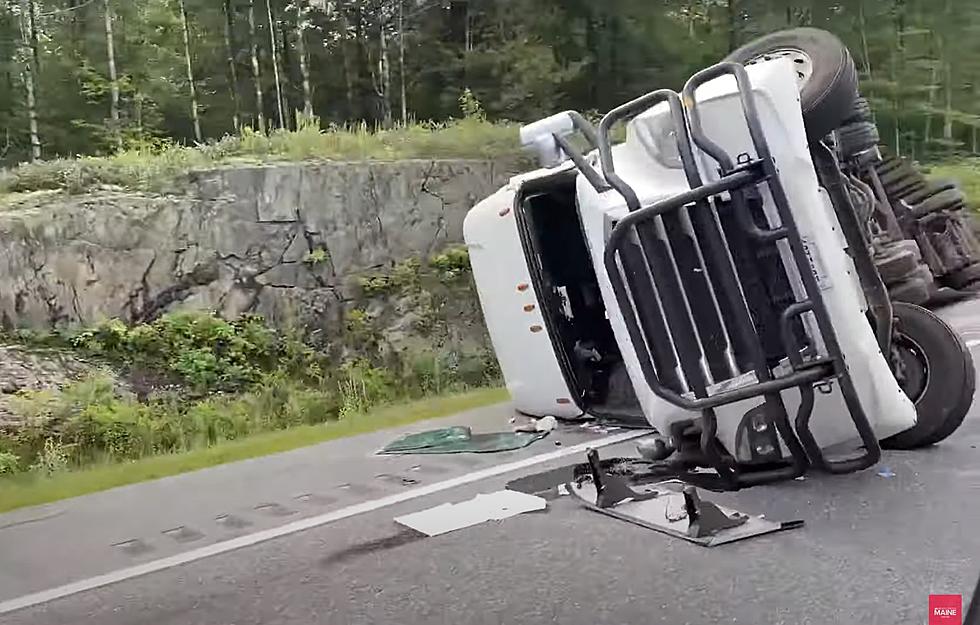 Truck Driver Possessing Meth Hauling Cheez-Its and Pop Tarts Crashed on I-95 in Augusta, Maine on Friday
NEWS CENTER Maine via YouTube
Friday Morning Crash
News Center Maine reported that around 7:50 am on Friday, August 20th there was a tractor-trailer crash at exit 115 northbound in Augusta which rerouted traffic for a good portion of the morning. The truck rolled to its side after going off the right side of the road where it struck rock ledges.
Crashes happen, sure, but this one includes meth, Cheez-its, and Pop-Tarts (oh my!).
Get Some Sleep and Don't Do Meth
The driver of the truck was 61-year-old Miles McIntyre of California. Maine State Police Reported that preliminary investigation found that the cause of the accident was driver fatigue. Again, not entirely uncommon for someone whose profession is driving long distances. Further investigation found McIntyre was in fact, impaired, and charged with driving under the influence and possession of methamphetamine according to The Smoking Gun.
Casualties
Thankfully, no one was hurt, however, the truck was carrying Cheez-Its and Pop-Tarts. The ultimate fate of the snacks is unknown to the public. Yahoo! reports that the Maine Department of Agriculture was on scene to inspect the Cheez-Its and Pop-Tarts to make sure they were safe for consumption before reaching their final destination.
Gallery — Every Movie Theater Candy, Ranked:
25 Places in Maine That Only Takes Cash