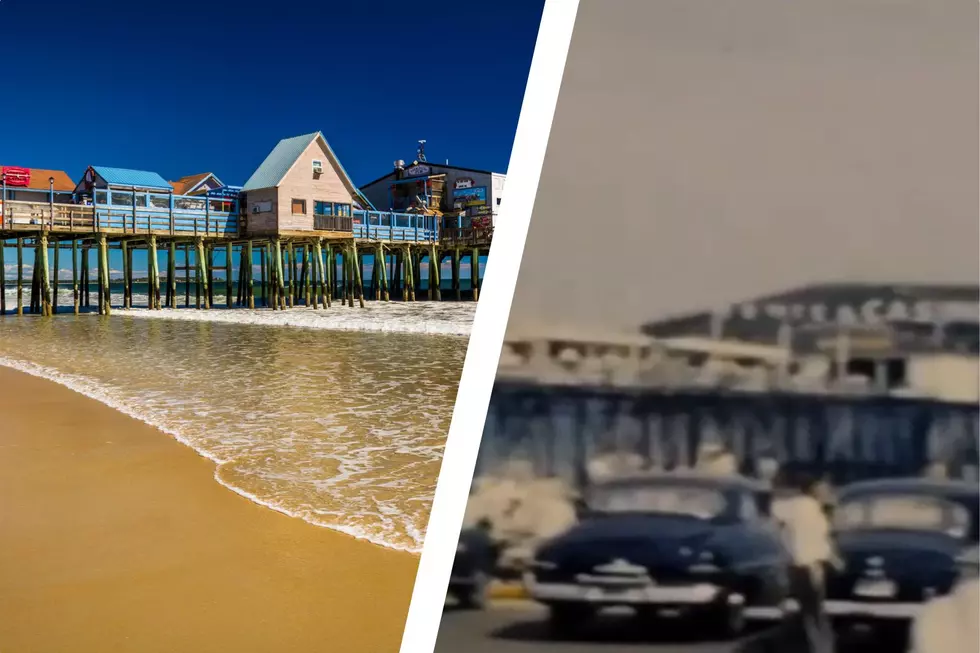 Video Shows Incredible History of Old Orchard Beach's Pier and Amusement Park
Getty Images, Finally Found Film via YouTube: Canva
A video posted earlier this year on YouTube is an incredible example of Maine's rich history.
Shared by a channel named Finally Found Film, the video features an iconic piece of Old Orchard Beach's past. That giant banana boat-looking contraption was part of Noah's Arc funhouse. The massive teeter-totter was just part of the larger funhouse located right by the ocean at Palace Playland.
According to the Maine Memory Network, the amusement park dates back to the beginning of the 20th Century. It even included the first-ever carousel in the United States. As for Noah's Arc's funhouse, it featured a giant slide and massive carved figures from the Bible story.
One great aspect about the video is the lack of any sort of safety rules being followed. There are kids just hanging off of everything without a care in the world. It's quite hilarious, to be honest.
There's also a great shot of the casino that once stood at the end of a much different-looking pier than the one that remains today. That's right, there was a casino on the Old Orchard Beach Pier. It was quite the time back in the day. Also, look how far the pier used to go out into the ocean.
Sadly, it didn't last long. As the Maine Memory Network points out, fire laid waste to most of the wooden park rides in 1969. Then, just a year later, the casino was flattened, and so went the extraordinary era of Old Orchard Beach that most Mainers probably never even knew about...including this writer.
30 "Under-the-Radar" Restaurants in Maine
Thanks to our great listeners we were able to compile a list of many of Maine's great "under-the-radar" restaurants, cafes, pubs and bakeries.
These great spots can be found across the state, and waiting for you to give them a try.
How many have you been to?
Maine College Rankings for 2022-2023
Here's how some Maine colleges and universities did in them most recent annual US News and World Report rankings.