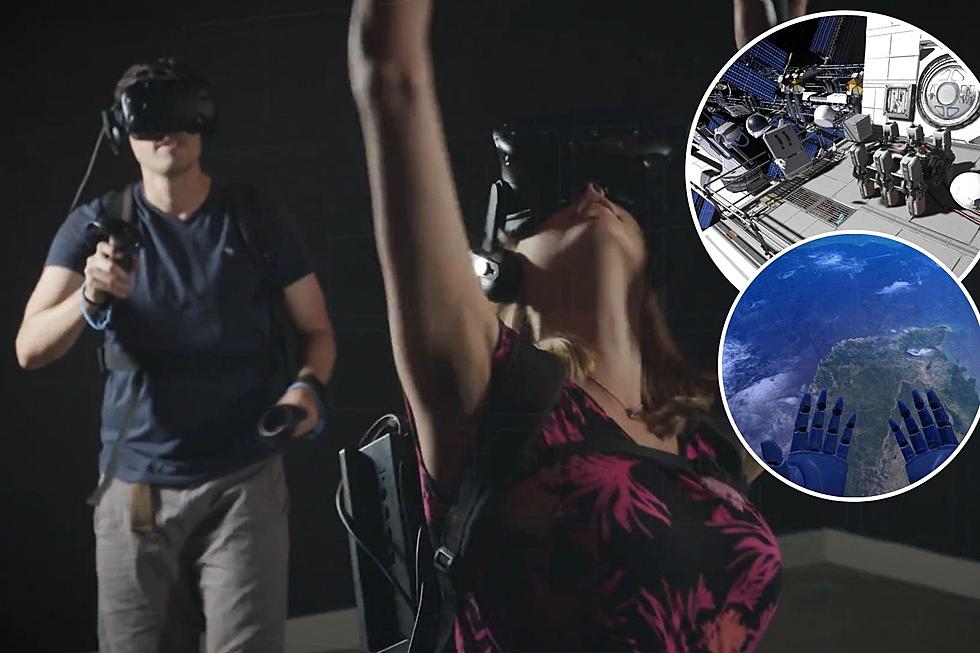 Virtual Escape Rooms in South Portland, Maine Are a Game Changer
vrCAVE Inc. via YouTube
Maine Warrior Gym
You probably didn't expect to find an escape room at a gym but that's what you'll find at Maine Warrior Gym in South Portland. They're known for their fun and family-friendly approach to fitness and even offering Ninja Warrior and Parkour classes.
If you're just looking to escape with your buddies that's all good but just know this isn't your traditional escape room
Escape Rooms
Escape rooms are a TON of fun and have popped up all over New England in recent years. Depending on where you go they may have one room or several with different themes and every so often they get updated so you can go back for more fun. The object is simple; escape. You're locked in a room and you have to figure out how to get out. There are subtle clues and sometimes if you get stuck on a clue help is available. The rooms are set up beautifully but there are limitations and that's where virtual reality offers a completely new experience.
VR Escape Room
The Virtual Reality Escape room at Maine Warrior Gym is an entirely new experience. Instead of a well-decorated and intricately throughout traditional escape room, you and your friends step into an empty space and strap up a VR mask. Then transported and immersed into a completely new world. Right now, Maine Warrior Gym offers 5 different escape rooms to play.
Go deep into the sea with Depths of Osiris. You and your friends will have to figure out how to escape the lost Temple of Osiris before you run out of oxygen.
Surround yourself with hungry dragons in Dragon Tower. You're trapped in a tower and the dragons have you on the menu. Can you escape before getting cooked?
Head to outer space with Space Station Tiberia. It's up to you and your fellow crewmembers to save Earth before meteors crash into and destroy the planet.
Travel through time with Time Travel Paradox where you and your friends end up back in time face to face with dinosaurs.
Finally, there's Manor of Escape. This creepy escape room is all about making it out of the manor alive before the terrifying creatures find you.
These rooms can be completed with 2-5 people. Book yours today by clicking here.
14 Images That Have Been Projected on Funtown Splashtown's Astrosphere Over The Years
Can You Solve These Maine 'Jeopardy!' Clues?