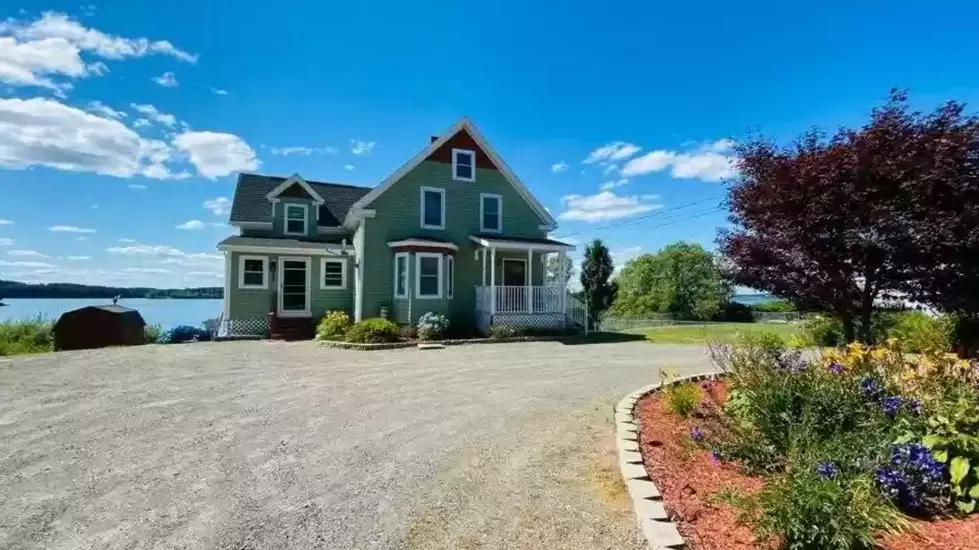 Wait! An Oceanfront Home In Maine For Less Than $400K? Yes!
Shayna Smart @ Due East Real Estate
Over the last few years, we have seen the price of real estate in Maine go through the roof.  That small single family home, located in a residential neighborhood in a small Maine city, that used to go for $99,000, is now selling for $200,000+.
When it comes to waterfront property, the prices are even crazier.  We're seeing basic oceanfront homes going for over a million dollars.  So, you can imagine we were kind of surprised when we found and oceanfront home for much less than a million.
Sure, there are probably other homes out there that are in this price range, but we have not seen them.
According to the Realtor.com listing, located on Main Street in the Town of Lubec, the home has just under 1,300 square feet of space.  It has three bedrooms, two and a half bathrooms, kitchen, dining room, and a living room.  It also has a large, wooden (or laminate?) deck that offers amazing views of Johnson Bay.
Waterfront Lubec Home
Located at 155 Main Street in Lubec, Maine, this home encompasses just under 1,300 square feet. It has 3 bedrooms and 2 1/2 bathrooms. Take a look and get more details
HERE
.
As of May 2022, the price for the home is $375,000.
So, why is this oceanfront property so cheap?  It may have something to do with where in the state it is located.  For those who are unfamiliar, Lubec is not on the popular southern coast of the state.  Cape Elizabeth and Kennebunkport, it is not.
According to Wikipedia, the town of 1,200 people is located in Washington County.  It is the easternmost municipality in the United States.  As a result, it is really pretty remote.  Of course, some people love the idea of getting away from everything and everyone, so...
The Most Affordable Towns & Cities In Maine
Home Snacks
has put out a list of the most affordable towns and cities in the State of Maine.
What do you think?  Send us a message through Facebook or through our app.