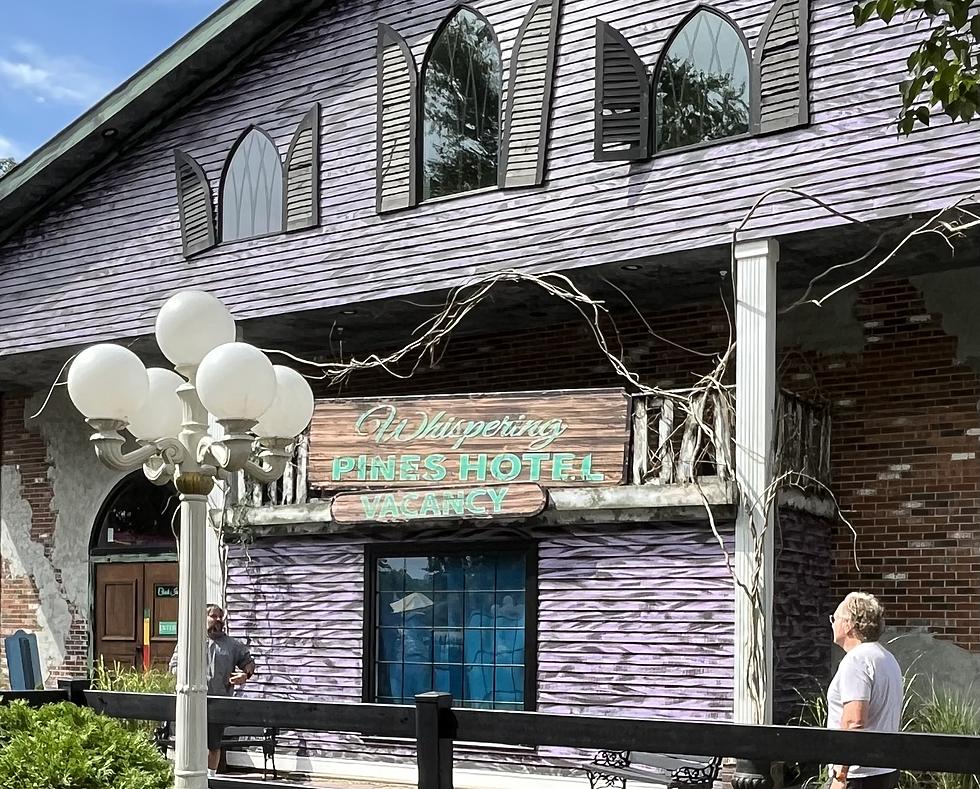 WATCH: Brand New Haunted Hotel Ride at Funtown in Saco is a Perfect Addition
TownsquareMedia
I was one of the first to experience Funtown's Haunted Hotel.
Funtown on Route One in is a family-owned amusement park in Saco, Maine that has remained family-owned for over 50 years. They've had plenty of offers over the years to be purchased. But the Cormier family has always said no because keeping it small and private makes it better. We can all agree that it usually doesn't get better when 'corporate' is involved in anything. But that doesn't mean that Funtown isn't always looking for ways to make the experience better. That's where the Haunted Hotel comes in!
Legend has it that the poor gypsy Lilith cursed the Withering Pines Hotel when it was built on her land right next to her little shack. The guests who checked in were cursed and couldn't leave until they were freed by the wand-wielding skills of the riders. I rode this fun and scary ride three times! Once I took a video because I thought it was so cool!
My partner on the ride was a sweet girl named Josie. I think she was 8 years old. I loved what she said at one scary part,
Well, this will give me nightmares for the rest of my life.
She's fine, and I'm sure slept fine too. She had so much fun that we wanted to go a fourth time, but they said three was plenty. I think we are so lucky to have the Cormier family and Funtown. When we went, it was a day that the park had to shut down because of rain. But while we were there (rain DID come) the park was sunny and empty. It was surreal. It was a special treat. You are going to love the new Haunted Hotel ride! It's a whole new level of fun at Funtown.
14 Images That Have Been Projected on Funtown Splashtown's Astrosphere Over The Years