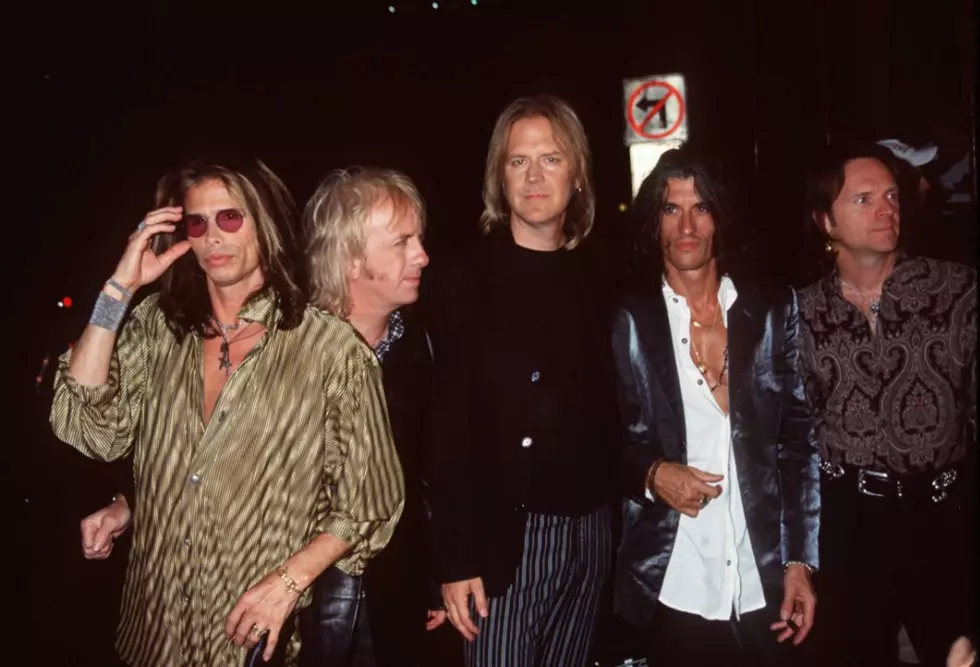 WBLM Saturday Night Concert With Aerosmith This Weekend
Albert Ortega / Stringer
Hulton Archive/Getty Images
There are no concerts to go to and we miss rockin' shoulder to shoulder with thousands of other fans as much as you do. No worries. It's you Blimp to the rescue with the WBLM Saturday Night Concert Series.
Every Saturday night this fall, we bring shows from the greatest bands of all time right into the living room. If the rain let's up tomorrow, crank it up around a fire in the backyard with WBLM app on your Bluetooth speaker.
This weekend we rock live with Aerosmith. This historic show was recorded in Brussels, Belgium on the Get A Grip tour on Halloween Eve 1993 as a Westwood One Superstar  Concert. Our host will be original MTV VJ, the late-great J.J. Jackson. We love that voice!
We count over 20 appearances form Aerosmith in Maine from 1973 to 2003. WBLM is proud to have presented every one of them.
This weekend they're back onstage here on radios all over Blimpville.
Join us Saturday night starting at 7 for your front row seat with the Bad Boys from Boston.
Let's back to Halloween 1993 in Belgium with F.I.N.E. off the Pump album.
It'll definitely put some red in your rhubarb.
8 Photos Of Vintage WBLM Memorabilia