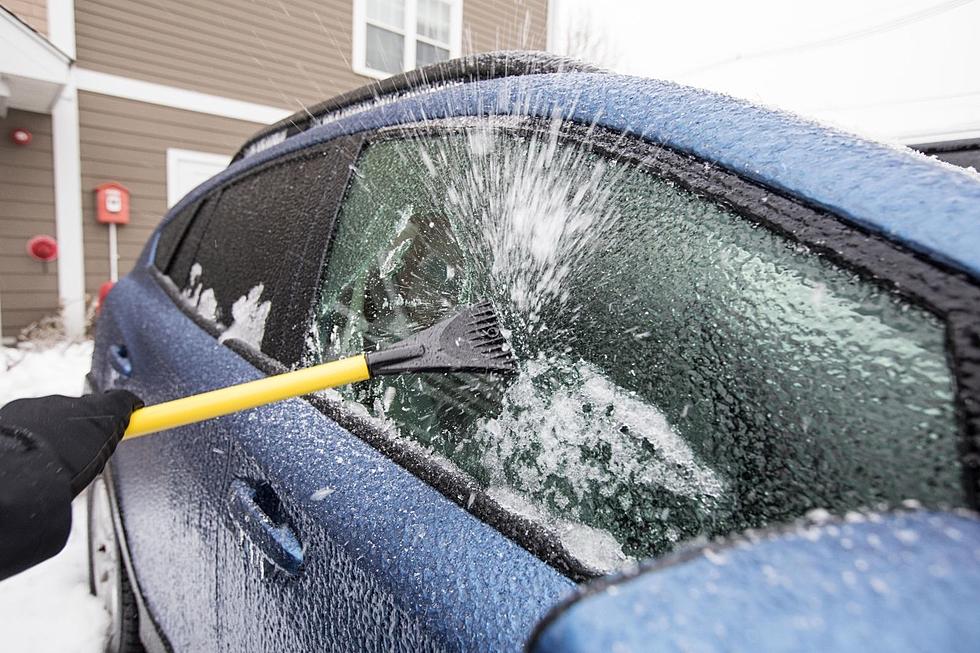 Weather in Maine and New Hampshire Tomorrow is Shaping Up to Be a Disaster
Getty Images
Just a few days after Northern New England experienced the first real snowfall of the season, ranging anywhere between 3" and 7" depending on where you're located, we're geared up to face an absolute annoying disaster weather-wise tomorrow spread throughout the region.
Manchester, New Hampshire Forecast
Different parts of Northern New England, even different parts of each individual state, are looking like they'll get hit differently. In southern part of New Hampshire that surrounds the Manchester area, WMUR is reporting that light freezing rain looks like it'll start around 3a, picking up to heavier freezing rain around 4a and lasting for a few hours, switching back and forth between freezing and normal rain around 8a, then just a normal rain for the rest of the morning and midday, ending around 2p. A winter weather advisory was put into effect around 2:30p this afternoon and will last through 4p tomorrow afternoon.
Portsmouth, New Hampshire Forecast
Sticking in New Hampshire but moving toward the Seacoast region, Portsmouth and surrounding areas look like they may narrowly escape any of the freezing rain that's predicted for more inland. WMUR's radar for Portsmouth is showing just rain from 3a through 3p, alternating between showers, light rain, and a regular rainfall. Still beware on the roadways, though, as the temperature will be cold enough for freezing to happen.
Portland, Maine Forecast
According to Channel 8 WMTW, the forecast for Portland is looking pretty reminiscent to a bit further south along the coast in New Hampshire -- an alternating trend of light rain, showers, and regular rainfall between 4a and 3p, drying up starting around 4p. But, much like on the Seacoast in New Hampshire, temperatures will still be at the freezing range, so be sure to keep it extra safe on the roadways.
Bangor, Maine Forecast
Even though Channel 8 WMTW is forecasting just a mix of light rain, showers, and regular rainfall for the Portland area, WABI is predicting a bit of a different pattern, calling for freezing rain all along the 95 corridor. Further up the Turnpike in Bangor, WABI has the forecast set for snow to start off the early morning on Wednesday before a bit warmer temps change the snow into a wintry mix, with freezing rain possible later in the afternoon.
Presque Isle, Maine Forecast
Finally, far up north into Maine, WAGM is calling for a "medium-range to high-range snow event," with totals of up to a foot of snow in some areas in northern Maine. Travel is expected to be affected from midday Wednesday into the early morning commute on Thursday.
Stay safe and smart no matter where you're located in Northern New England, and don't be "that person" driving through the snow and icy conditions tomorrow that's an absolute lunatic. Having to sit parked on a major or minor highway will just be that much more annoying (and take that much longer) during commute times.
7 Reminder Tips For Native New Englanders Driving in the Snow
Hopefully tomorrow doesn't get TOO crazy, but do you remember these 8 crazy weather events?
5 Drivers You'll See on New Hampshire Roads This Winter
Look Out for These 5 Kinds of Drivers in Maine Snow