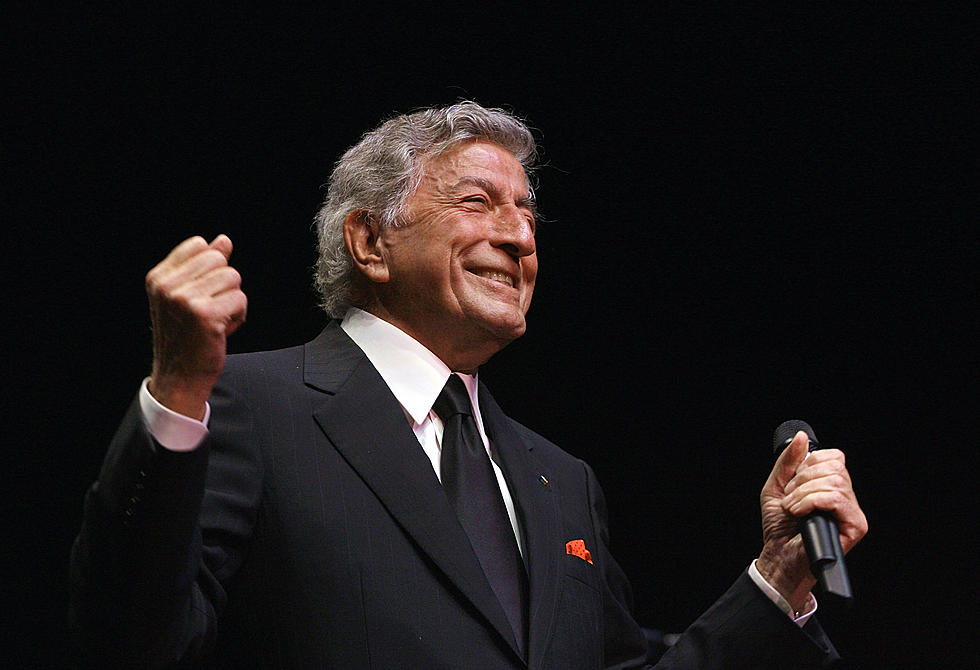 Were You There When Tony Bennett's Comeback Tour Stopped by Hampton Beach, NH, in the '80s?
Getty Images
The great Tony Bennett died Friday after a career that spanned ten – yes, ten – decades. Look it up! The iconic singer began performing in the 1930s and was active through 2021 despite his battle with Alzheimer's Disease.
While Bennett is generally regarded as a universally beloved icon whose career sailed along as smoothly as his easygoing hits, he actually found himself at a crossroads in the 1980s. After battling drugs and waning popularity, Bennett sought to revamp his image.
Unable to fill large arenas and theaters as he would in the '90s and beyond, Bennett focused his energy on smaller venues, such as the legendary Hampton Beach Casino Ballroom. Bennett played the Ballroom, then known as the "Club Casino", on June 17, 1989.
By then, Bennett was on the upswing, with his Hampton Beach show coming just before a major revival (Tina Turner experienced similar fortune following her 1983 show at Hampton Beach).
But here's how far Bennett had to climb: that April, Bennett played the Nashua South High School Auditorium.
While set lists for these dates weren't available on setlist.fm, other concerts from this period show that audiences likely heard songs such as "Cheek to Cheek" and "Fly Me to the Moon."
Bennett's first known appearance in New England came on February 22, 1960, in Plainville, Connecticut. That June, he performed at the Monticello Dinner Theater & Night Club in Framingham, Massachusetts.
Bennett's final New England appearance was on October 26, 2019, at the Lowell Memorial Auditorium, with his signature "I Left My Heart in San Francisco" as the finale.
12 Legendary Artists Who Played the Hampton Beach Casino Ballroom
15 Things to Know Before You Go to Hampton Beach Casino Ballroom
Concerts can be tricky post-COVID. Learn all the things you need to be aware of before a show at the Hampton Beach Casino Ballroom.