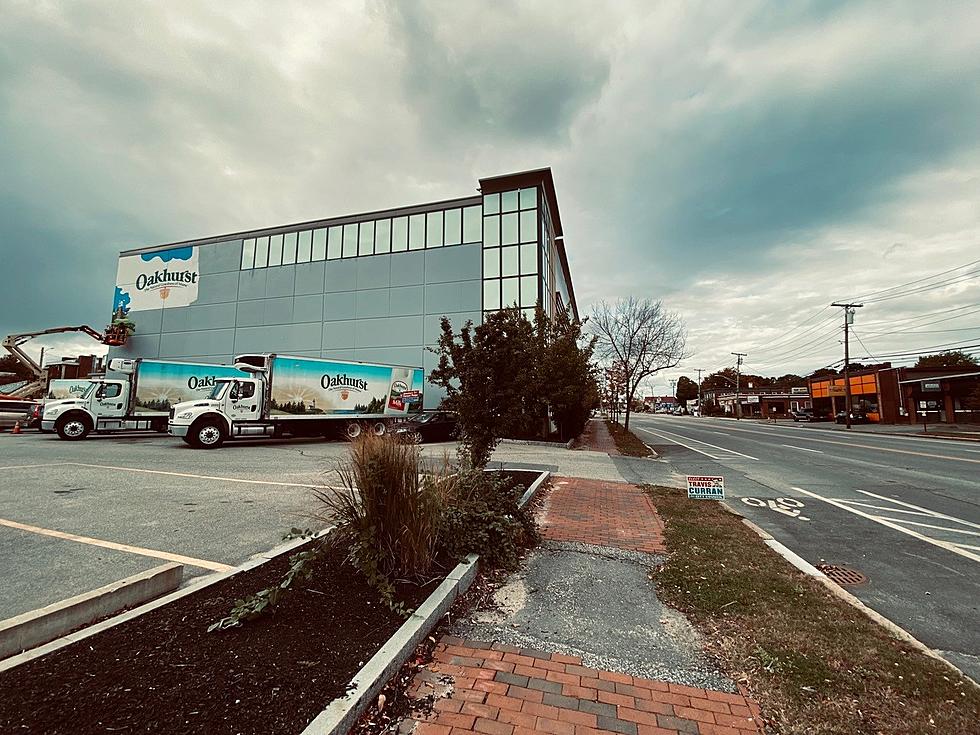 What's Going On With the Oakhurst Wall on Forest Avenue in Portland?
Ethos-Marketing
What are they painting on the Oakhurst building in Portland?
If you've driven on Forest Avenue in Portland, you probably saw something going on with the Oakhurst wall facing I-295. Curious? I can tell you that it's all to celebrate Oakhurt's 100th anniversary.
They are having a mural painted commissioned by Oakhurst, created and painted by local artist, Pat Corrigan. It's a nod to the community, Maine dairy farmers, Oakhurst employees, Oakhurst customers, and people and visitors of Portland.
Turning 100 is a big deal. You know, like 21, 50 and 100!  The mural idea takes Oakhurst's iconic landscape scene and evolves it to showcase all that is good about Maine. It's a big wall so lots of room for dairy farms, to the ocean, forests, Oakhurst's home city of Portland, and the Oakhurst Dairy location on Forest Avenue. You'll also find fun nods to the organizations and causes the company supports. It will be knows as the 'Natural Goodness of Maine.'
They are shooting for mid-November to have it done. Keep an eye on the progress and Oakhurst is cool with people sharing pics of the process! Tag Oakhurst Dairy with the hashtag #mainegoodnessmural! Happy birthday Oakhurst! You don't look a day over 85.
What Are the Signature Drinks From Every State?
See How School Cafeteria Meals Have Changed Over the Past 100 Years
Using government and news reports,
Stacker
has traced the history of cafeteria meals from their inception to the present day, with data from news and government reports. Read on to see how various legal acts, food trends, and budget cuts have changed what kids are getting on their trays.