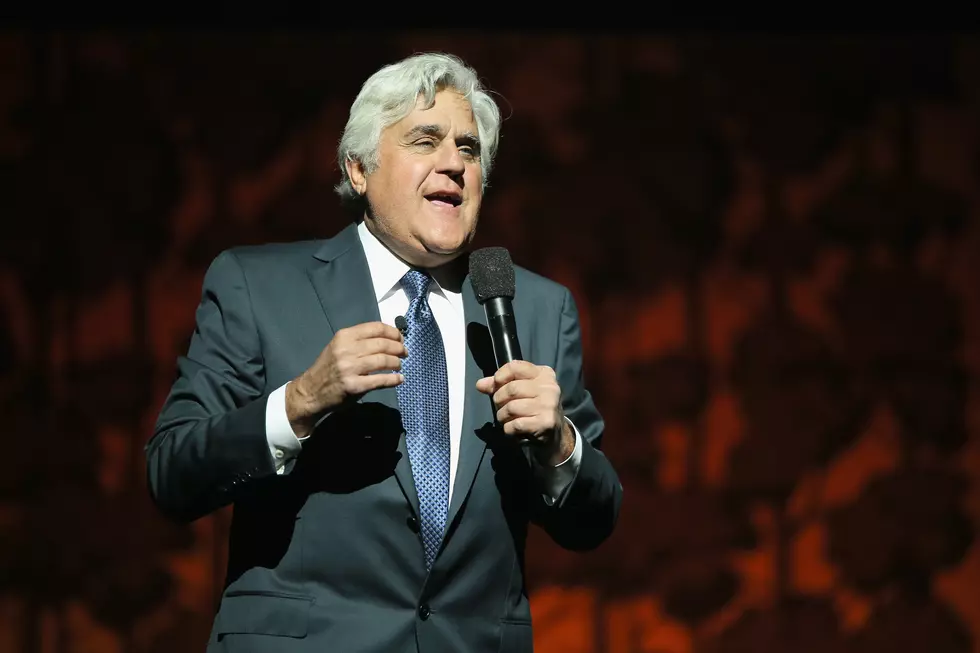 Why We Should All Be Pulling Hard for Massachusetts Native Jay Leno After Terrifying Accident
Getty Images
On Monday, we learned that longtime "Tonight Show" host, Boston comedy legend, and Andover native Jay Leno had been involved in an accident inside his legendary garage in Burbank, California.
Leno released a statement saying he was okay, and would be back on his feet shortly.
It sounds like classic Jay. Something goes wrong? No problem, you fix it, you get back out there. And I hope that's true, because we've lost too many good people in the world of comedy, and we need Jay Leno to hang around for as long as he can.
Last month, I wrote this piece about how a late-night call from Jay Leno changed my life and started my career. It seemed like a once-in-a-lifetime moment to reflect on fondly, as one assumes they'll never get to experience it again.
But just this year, I did.
Late one Friday night, after my first week hosting a new show and with my daughter asleep on my arm, I found myself restless. A lot of doubt, a lot of hesitation. Why am I doing this? I don't know anyone in this world. I only know standups and TV writers.
The funny thing is, I was doing exactly what I'd done to numb these feelings late one night in 2005 – watching WWE – when I got a call from a restricted number.
There's only one person I know who uses a restricted number.
I had a sense the call might come, as we'd been trading emails and missing texts. But I still got the same feeling as I did all those years ago. It's Jay – try not to sound dumb.
As Mr. Leno remains one of the busiest men in the business, I assumed he was calling to get an interview out of the way. But instead, just wanted to set a time for it, and then catch up.
He wanted to know what I'd been up to, how the new gig was going, and just talk about comedy and late night. Soon, we were remembering old jokes from 15 years back. Then, we were trading new jokes we hadn't performed yet for feedback.
Do you know how important it makes you feel when Jay Leno says, "What do you think of this one?"
That's what Jay Leno does. He makes you feel important. He stops everything he's doing just to talk to you. And in a world where "nice" has never been faker, Jay Leno is one of the most patient, helpful, and caring people I've ever met in comedy.
Period.
So, simply put, get well and stay strong to the great Jay Leno. Because if he reads this, he'll just remind me how many jokes I could've written in the time it took to write it.
Famous Comedians From New Hampshire
A look at famous, funny faces from the Granite State.
LOOK: Classic Cars For Auction From Maine's Owls Head Transportation Museum
Place your bids! From a '22 Ford Pickup to a '69 Porsche, feast your eyes on these exquisitely restored classic cars that are available right here in Maine.