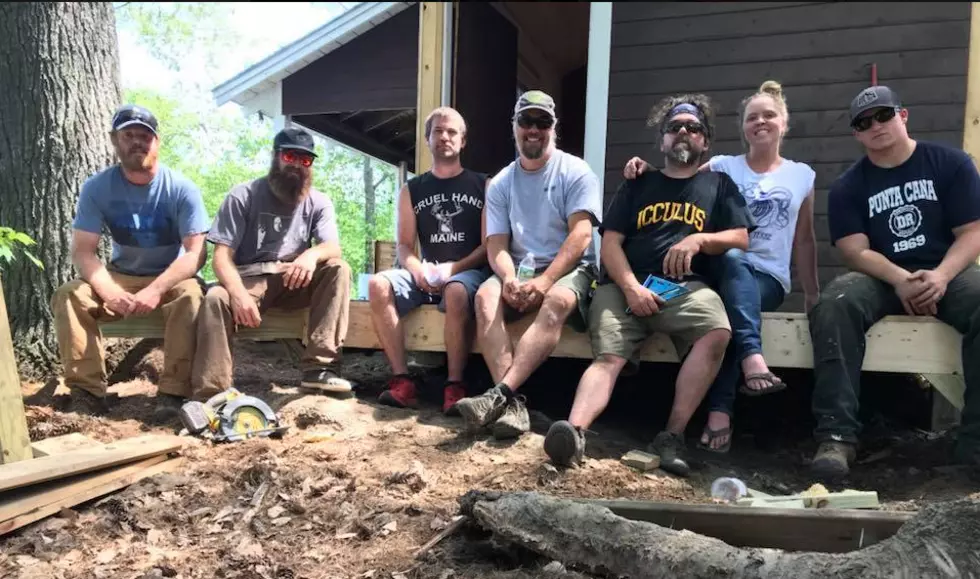 Wicked Cool: Watch Maine Cabin Masters For Free On The DIY App
DIY Channel/Maine Cabin Masters/Facebook
This is an excellent development for Mainers who wanna check the hit TV show but don't have DIY as part of their package.
If you're like me, maybe you're lucky enough to catch Maine Cabin Masters at a friends house here and there. You seem the DIY Network isn't available with my TV streaming service either.
Usually when I download the app for various channels to watch it tells me to sign in with my provider and since I cut the cord, that won't work. Fortunately, I belong to a group called Friends Who Like Maine Cabin Masters on Facebook.
In my feed today, I saw this very cool news from member Pam Quittmeyer. It says you can watch Season 2 of Maine Cabin Masters without logging in. I just downloaded the DIY app and it works! If you do have DIY Network, the show is on Mondays at 9pm.
We know that they are beloved TV stars all over the country, but no one loves you more or are as proud of you as your Maine fans!
Now let's go find some ROT!