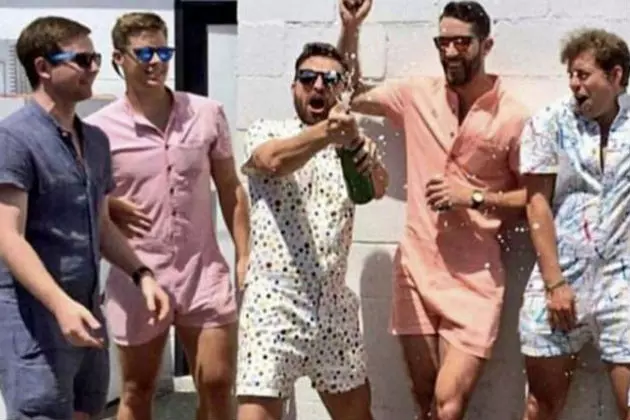 Will Male Rompers Catch On In Maine? Doubt It, Bub.
Instagram.com
What's the party about, guys? I just couldn't ignore this fashion fad for another minute. Rompers for men. They are all over the internet but it's something that I just can't see really catching on here in Maine. Can you haul lobster traps wearing one of those? First of all, they don't seem to be very roomy, the waist is at a weird spot, they zip. And what's with the fabric choices? Is it 1991 again?! Check out Romphims.
Hey, 007 may have started the trend. That's cool, right?
What do you think about rompers for men? Guys, do these look comfortable? Would you wear one if your girlfriend bought it for you? Comment on our Fan Page.