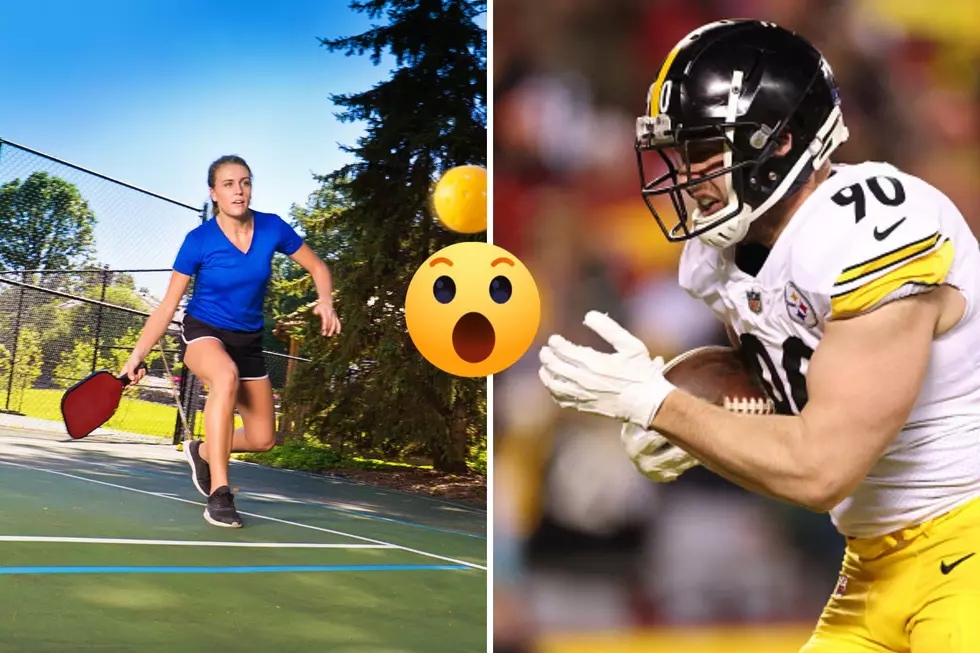 Remember When a Woman Played Pickleball With NFL Stars and Had No Clue Who They Were?
Canva, Getty
Someone actually sent me this story and said "was this your mom?!" File this story under "things Mama Lew would do."
According to WCVB, Meg Burkardt is a lawyer in Pittsburgh and a big pickleball enthusiast. The article states that over the weekend, she headed out for her usual Saturday morning game. She plays at a public court, and often gets paired up with people she doesn't know. She got teamed up against a group of young men who look very tall and athletic, but she didn't think much of it! It wasn't until other people came by and asked to take photos with her opponents that she realized she was playing pickleball with three Pittsburgh Steelers players! YUP, it was TJ Watt, Alex Highsmith, and Minkah Fitzpatrick.
Once she realized, she got a pic with the trio and fired the photo off to her family group chat.
Her daughter took a screenshot of the message and posted it on Twitter. The whole story has since gone viral!
The best part? She whooped those Steelers' booties in pickleball! Those lads might know what they are doing on the football field, but when it comes to the pickleball court, they can't handle the heat,  so they should probably stay out of the kitchen (more pickleball humor, if you know, you know).
$14.9M Wolfeboro, NH, Estate is Beautiful & Private With Waterfront Amenities
16 Best Places to Get Lobster Rolls in New Hampshire
Below are the some of the BEST lobster rolls in New Hampshire.