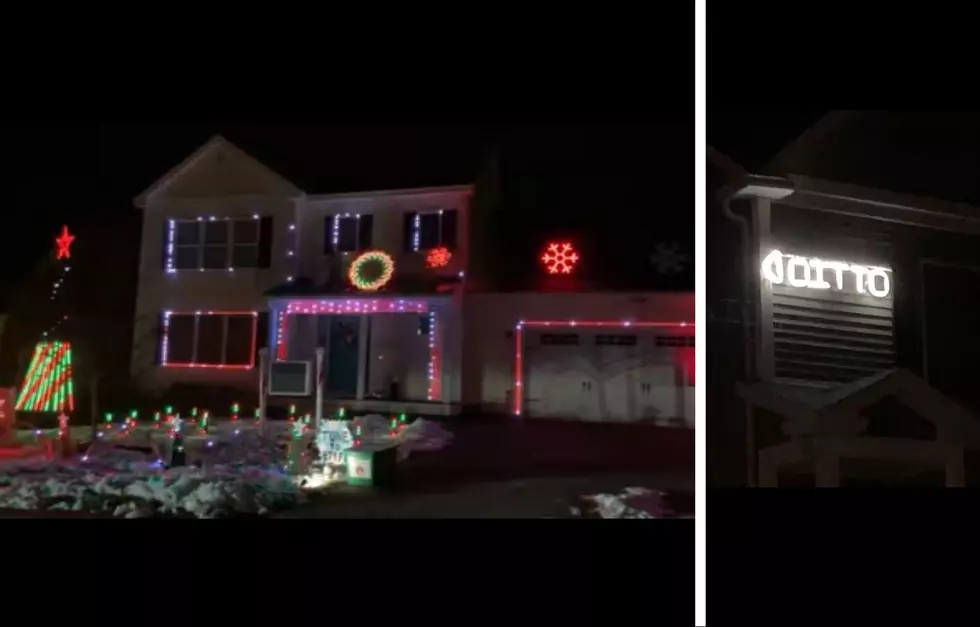 Work Smarter Not Harder With Can't Miss Light Display in Maine
Meteorologist Mike Slifer via Facebook
Personally, I've always loved and appreciated those that go all-out with decorations for the holidays. As technology grows and evolves the light displays continue to get bigger and better than ever. Some even incorporate audio via radiofrequency.
One house in Manchester got a ton of attention for their epic display earlier this month which you can get more details on here.
Another home, this time in southern Maine, is now gaining a lot of attention. This epic display is in Westbrook, but do you know what no one talks about? How the neighbors must feel. How does one compete?
Well, this neighbor in Westbrook did the bare minimum, and yet, I'd argue, has a display just as good.
Check out a video of the masterpieces captured by News Center Maine's Mike Slifer:
Thank you for once again proving that oftentimes it's best to work smarter, not harder.
Enter your number to get our free mobile app
10 Best Christmas Light Displays in Maine