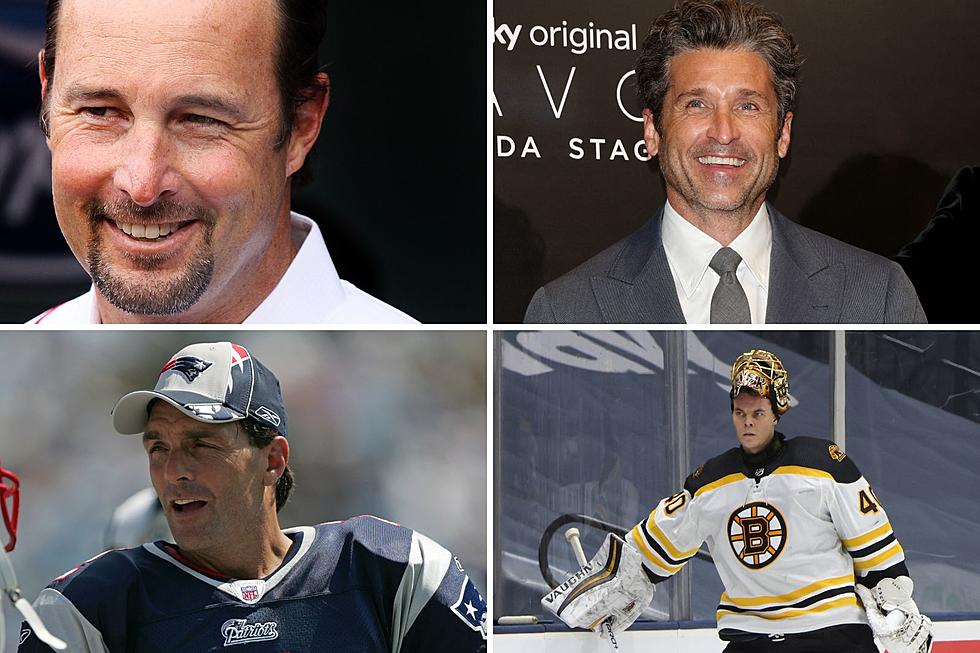 You Could Run Into These 11 A-List Celebrities in Maine This Week
Getty Images
Obviously, we're deep into the season where tourists take over Maine hotspots like Portland, Old Orchard Beach, Long and Short Sands in York, and tons more.
We're also into the season where celebrities tend to -- in their best lowkey way -- escape to Maine for a long weekend or week getaway (or longer, since, ya know, they're rich and stuff.)
But this week, a bunch of celebrities, including 11 A-listers with New England ties, will be floating around Vacationland in very much not under-the-radar ways.
Drive Fore Kids in Falmouth, Maine
This weekend, the annual Drive Fore Kids is back in Maine, teeing off at Falmouth Country Club. According to the official Drive Fore Kids website, the event actually starts tonight, with an invite-only "Par-Tee Fore Purpose Gala," with the Celeb AM scheduled for tomorrow morning (Thursday, June 22) and the actual two-day event running Friday and Saturday (June 23 and June 24, respectively.)
Barbara Bush Children's Hospital
Other than competing for a $250,000 prize purse, the main purpose of the Drive Fore Kids going off is to benefit and raise funds for Barbara Bush Children's Hospital at Maine Medical Center, whose mission it is (other than being Maine's only full-service Children's Hospital) to care for and improve the health of kiddos from routine check-ups to caring for life-threatening pediatric conditions.
Celebrities of all kinds -- professional athletes (including pro golfers), actors, sports announcers, and more -- will be taking part in the 2023 Drive Fore Kids this weekend.
Lucky for us, some are already in the area (in fact, a couple of Professional Bowlers Association athletes are golfing in Falmouth at the time of this writing). Others (like former Red Sox World Champion Kevin Millar, who will throw out the first pitch at Thursday night's Portland Sea Dogs game) have yet to arrive.
Regardless, a lot of celebrities will be doing a lot of good for the kids this weekend, including these 11 A-listers with New England ties:
You Could Run Into These 11 A-List Celebrities in Maine This Week
They're here for the annual Drive Fore Kids and have New England ties.
WOOF: These are the most popular dog breeds in America