Watch Amazing Moose Birth! [VIDEO]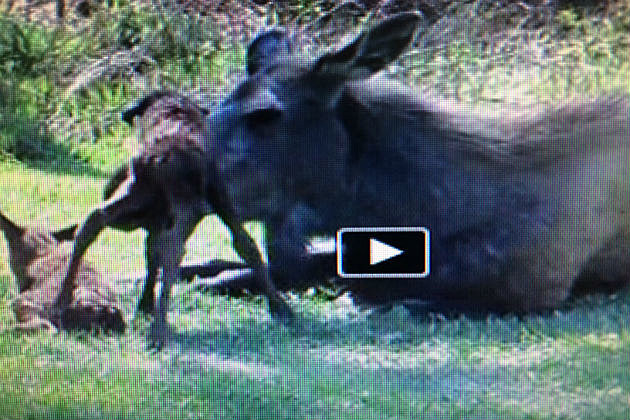 Moose gives birth to twin calf's in Alaskan woman's back yard. Incredible footage:
It's called being in the right place at the right time. An Anchorage woman and her friend give a pretty cool play by play of the birth and the calves' first steps.