Stores Across Portland Are Running Out Of Designated Purple Trash Bags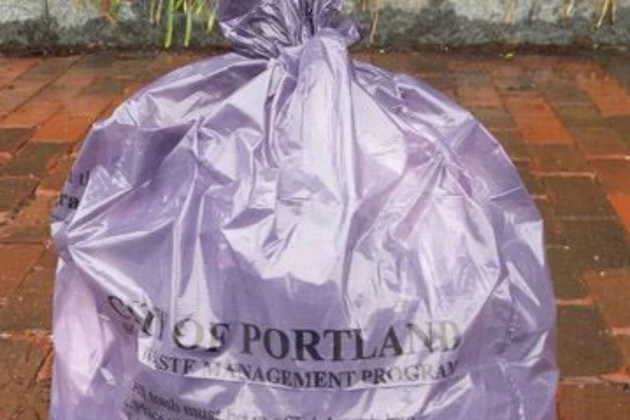 For years now, Portland residents have been trained to grab their designated purple trash bags from local stores in order for curbside pick up. But what happens when you can't find any of the purple trash bags at local stores? That's the question people are asking on social media.
@CityPortland @mayorstrim when all store are out of purple trash bags it's fair game to put out non-city bags? Stores all over town say the distributor of bags was hit by the last storm no bags anywhere in stock. What's fair is fair, use generic trash bags?

— Wayne Treadwell (@Real_Health02) January 11, 2018
Apparently the supplier of Portland trash bags was hit hard by the recent storms and has difficultly in restocking the demand for the purple Portland trash bags. That's leaving residents of the city wondering how they're supposed to dispose of their rubbish.
we hadn't heard this but will check tomorrow. Trash does need to be in purple bags.

— City of Portland, ME (@CityPortland) January 11, 2018
The City of Portland's initial response is to maintain that all trash needs to be placed in purple bags in order to be picked up curbside, but the city will face some issues sticking to that policy if purple bags don't begin to show up in stores across the city soon.