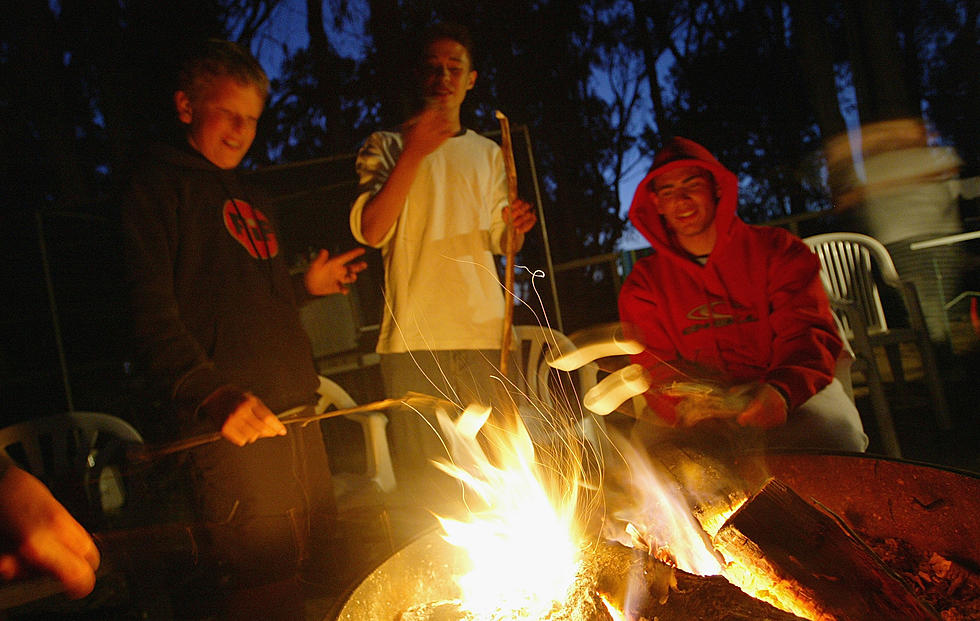 17 Maine Campgrounds Are Offering Discounts To Mainers This Summer, Here's The List
Getty Images
According to News Center Maine, 17 campgrounds here in "Staycationland" are taking part in a promotion to get Mainers out to their campsites by offering a 10% discount.
"Maine Camping: Discover Your Own Back Yard" is just what we need right now. Check out the list of participating campsites and go out of your way to see a different spot in Maine. Visit with the loons, gaze at the stars, take a dip in a cool body of water and maybe even "slip n slide in your sleeping bag" as my friends ZZ Top would encourage.
Your reservation will help boost the local economy while you de-stress and enjoy time with people who are willing to put sunscreen on your back and eat the marshmallow you accidentally burnt while making 'smores. Bring your guitar along and make some memories around the campfire.
Here are some words that describe Maine camping: hiking, ponds, beaches, wildlife, lake, woods, swimming pool, campfire, kayaking, canoeing, bird watching, night sky, cold beer, paddle boarding, togetherness, cozy, frisbee, happy dog, bug spray, boating.
That's off the top of my head, check out some of these campgrounds to see what they offer and go enjoy our gorgeous backyard.
Augusta West Campground, Winthrop
Balsam Woods Campground, Abbot
Birches Lakeside Campground, Litchfield
Camden Hills Community Campground, Rockport
Duck Puddle Campground, Nobleboro
Lazy Frog Campground, Lebanon
Loon's Haven Family Campground
Martin Stream Campground
Megunticook Campground by the Sea, Rockport
Moosehead Family Campground, Greenville
On the Saco Campground, Brownfield
Pleasant Hill Campground, Hermon
Pumpkin Patch RV Resort, Hermon
Sebasticook Lake Campground, Newport
Skowhegan KOA, Canaan
Vacationland Campground, Harrison
Wassamski Springs Campground, Scarborough
Woodland Acres Campground, Brownfield
Visit the "Maine Camping: Discover Your Own Backyard" website for each campsite's details.
Did I talk you into it? Are you going camping soon? Any favorite campground to recommend? Comment on our Fan Page.