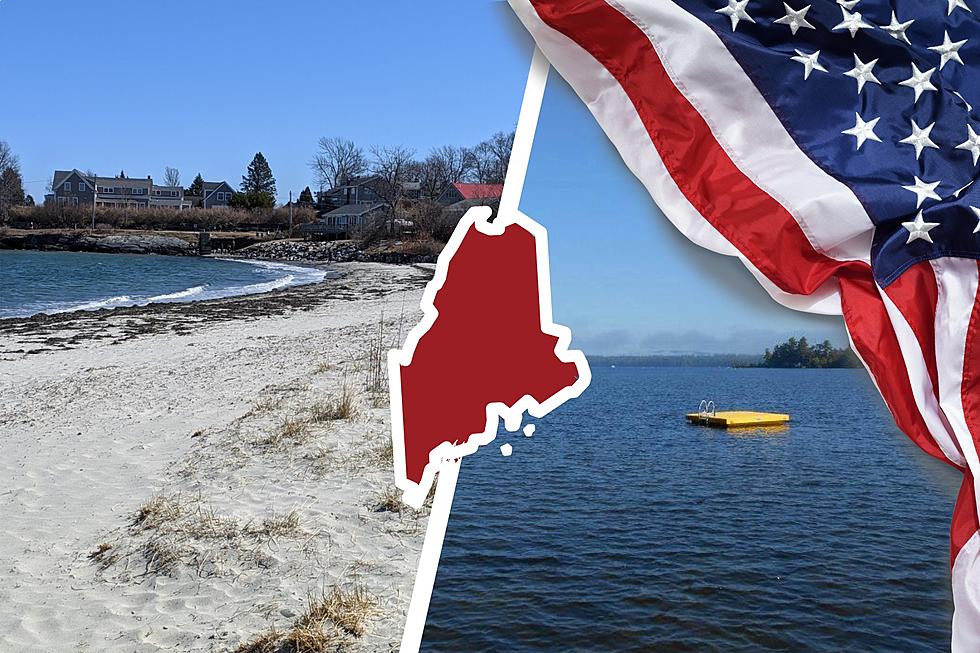 3 Under-the-Radar Maine Destinations Perfect for Memorial Day Weekend
City of South Portland, Belgrade Lakes Region Business Group via Facebook; Canva
Maine loves a good Memorial Day long weekend, however, what I tend to forget to do (as I'm sure you do, too), is remember to take into account how the crowds and traffic will fare as I'm heading out to adventure.
I don't mean to sound like your mother, but it might benefit you to PLAN AHEAD!
"This is expected to be the third busiest Memorial Day weekend since 2000, when AAA started tracking holiday travel," said Paula Twidale, senior vice president of AAA Travel, in a AAA press release.
The good news is, for those of you living in Maine, Memorial Day Weekend kind of writes itself when it comes to spots to hang at that come with a view.
This state is full of oceanfront bars,  parks to plan your own picnic at, or even just a relaxing hike in the woods to get away from all the hustle and bustle of people partying.
So if you don't want to spend hours and hours in traffic on the highway trying to get to Old Orchard Beach with your friends, I've put together a list of alternative local places that I've enjoyed over the years here that maybe you will, too!
1. Belgrade Lake
All the way up north, you'll find Belgrade Lake tucked in between two shimmering lakes in south-central Maine. It's quiet, but can still get as rowdy as you make it.
If you're a water fly like myself, you can rent a boat from Belgrade Boat, Canoe, and Kayak Rental to explore Hatch Cove.
2. Hinkley Park
Nestled into a little backwoods area in South Portland, you'll find a cute yet big enough body of water to walk around on a little trail.
Yes, it is dog friendly, but be careful! If you don't have a doggy bag you WILL get cited. Been there once, don't be like me.
3. Willard Beach
Also out in South Portland, you'll find this cute beach that connects to Bug Light (one of the more iconic lighthouses in Maine). I've spent a lot of Memorial Days here on a big blanket with friends and possibly some fireworks (kidding those are illegal) ;)
Look: 50 Maine Restaurants That are Worth the Trip
Thanks to our great listeners we were able to compile a list of many of Maine's great "worht the trip" restaurants, cafes, pubs, and bakeries.
These great spots can be found across the state and waiting for you to give them a try.
How many have you been to?
TripAdvisor's Top-20 Maine Attractions
We know what Mainers love about Maine. What about the entire world?
Here's the Top-20 most popular Maine attractions according to
Tripadvisor
. Many of these are familiar, while others might surprise you.