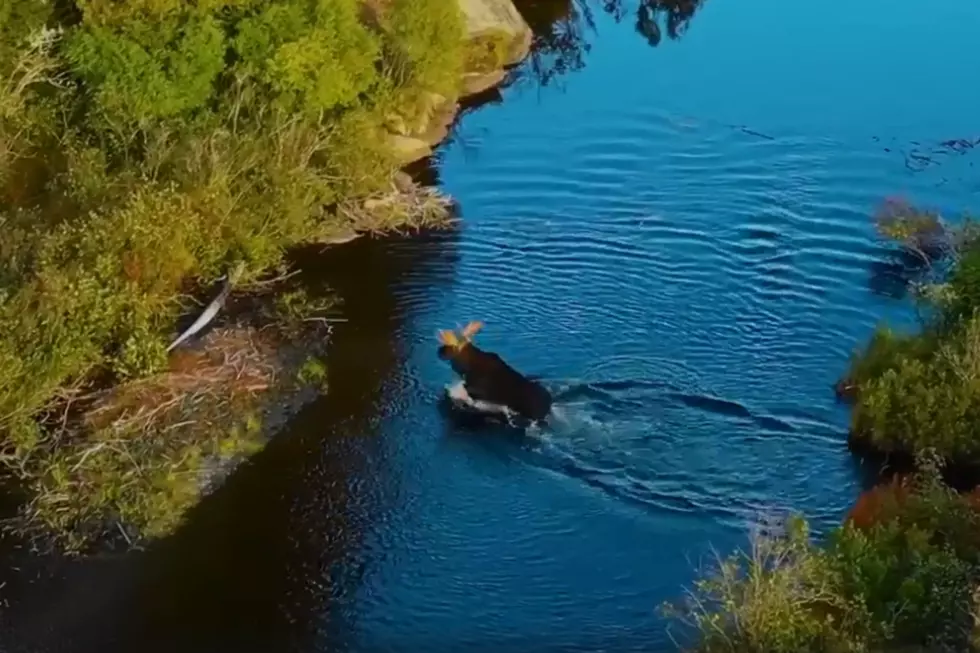 Aerial Video of Foliage in Maine Also Catches Moose Surprise
Facebook
Next to the lobster, the moose is probably the number two choice that people 'from away' would think of, if they were asked to 'name an animal from Maine' on Family Feud. That being said, the moose is a pretty big deal in these parts. We get wicked excited when when we spot them. They're an especially big deal deep in the North Woods.
Isaac Crabtree of North Woods Aerial captured some breathtakingly beautiful drone footage of  Maine fall foliage recently. The rainbow of colors displayed is enough to make this video great to see.
But then an unexpected surprise walked into the scenery, when a mom and two babies crossed the stream. A great big bull moose was part of the parade too. Check 'er out, bub!