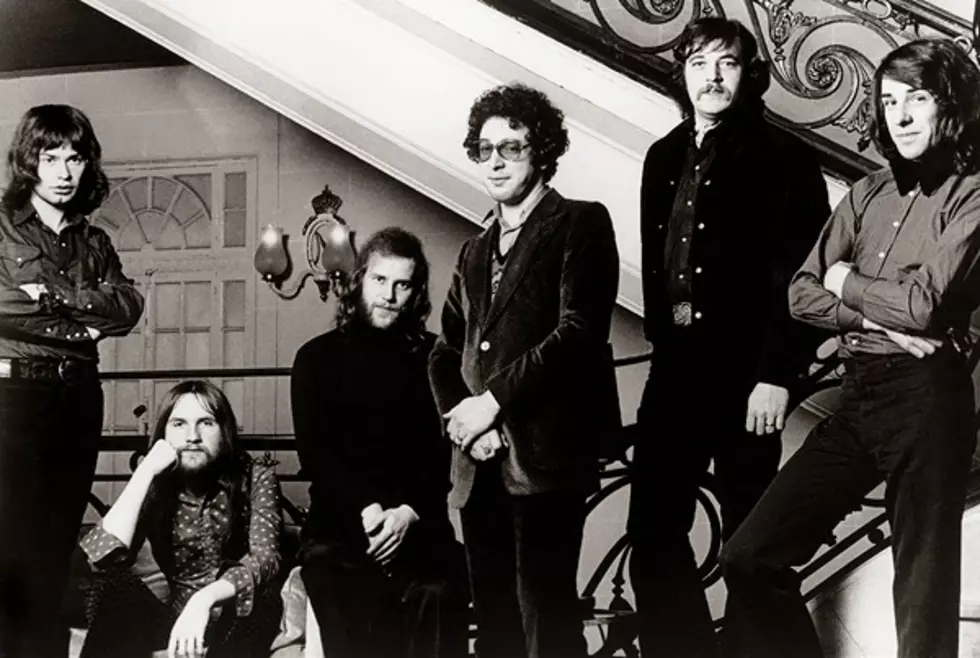 Albums You Love (And Absolutely No One Else Cares!)
(Procol Harum, 1973/Courtesy of Chrysalis Records)
Like Sly said, "Different strokes for different folks".
You know that record album you've got memorized? The one where just thinking about it means you can hear it in your head? Works every time. So how come nobody else gives a hoot?
When you're 16 years old, a great album from a great band at their peak can have ramifications that last a lifetime (whether anyone else ever got into it or not), and in 1973, you had "Dark Side Of The Moon", "Houses Of The Holy", "Pronounced Leh-Nerd Skin-Nerd", "Quadrophenia" and "Grand Hotel".
Wait a minute, wait just a gosh-darn second there, Buckwheat, whatchoo talkin' 'bout this "Grand Hotel"? Never heard of it. You should have. Procol Harum's sixth studio LP remains one of the most stunningly perfect records of its time, and it still sounds remarkable today.
Yeah, its over-the-top presentation and production might have had something to do with it. There's lush orchestration everywhere, while the band is dressed up in tuxedoes and top hats. There's the gatefold sleeve featuring a beautiful marble lobby and staircase inviting you in, a solitary glass of champagne on the back and a very artsy program-booklet (size-wise, as big as the album itself!) featuring the lyrics on one side, mirrored by black-and-white charcoal sketches interpreting the song titles on the other. We're talkin' Grade A first-class presentation, the kind nobody bothers with anymore.
Musically, yes, there are choirs and Steinway pianos, but also some screaming lead guitar licks, one of classic rock's greatest vocalists ever (way to go, Gary Brooker) and a drummer who was Jimmy Page's first choice for Led Zeppelin (the late, truly fantastic B.J. Wilson).
Overall, this album makes the classic "A Whiter Shade Of Pale" single sound like a mere warm-up. Procol Harum were intelligent, sophisticated, and drop-dead kick-ass when necessary. Check out "Bringing Home The Bacon" (below), then give the rest of the record a spin. Very deep and satisfying stuff indeed.
READ MORE: 10 Stores That No Longer Exist in Maine But We Wish Still Did